Commendation for our Gießen competition submission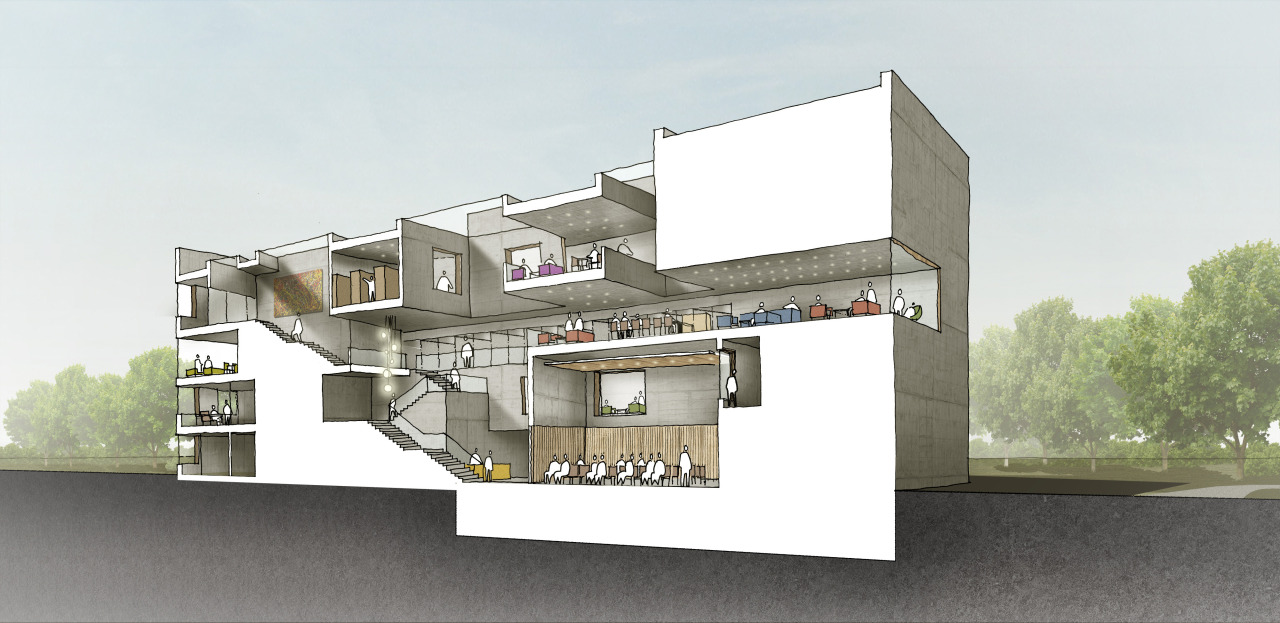 We have won a commendation for an EU-wide invited competition for the International Graduate Centre at Justus-Liebig-University in Gießen.
Funded by the Federal State of Hesse - as part of the university investment programme HEUREA - the 2000 sqm purpose-built centre for the university's postgraduate cultural studies programme is the first step in the implementation of the masterplan for the university's cultural sciences and humanities campus. The design of the building plays with the duality between openness and intimacy. The clearly structured building allows areas for both academic research and gathering spaces for informal exchanges between students and guests. Research facilities for quiet focussed learning are located at the perimeter: surrounding and overlooking the cascading; informal communication spaces at the heart of the building. This active, central heart connects all parts of the buildings and encourages multidisciplinary communication and the sharing of ideas.
April 2016