Building On
In February 2020 the Royal Scottish Academy (of Art and Architecture) ran their pre-selection process for the 194th Annual Exhibition. The two pieces of work that Hoskins Architects had submitted were selected to progress. The process of curating and installing the exhibition was then completely disrupted by the Coronavirus pandemic; the introduction of lockdown measures meant the Academy had to move to an online platform. The work below formed part of the online exhibition, which ran from early April until the end of May.
'Building On'
For our studio, making meaningful projects always begins with a deep understanding of what came before; of
what—physically, historically, culturally—we are building on.
(1/2) Aberdeen Art Gallery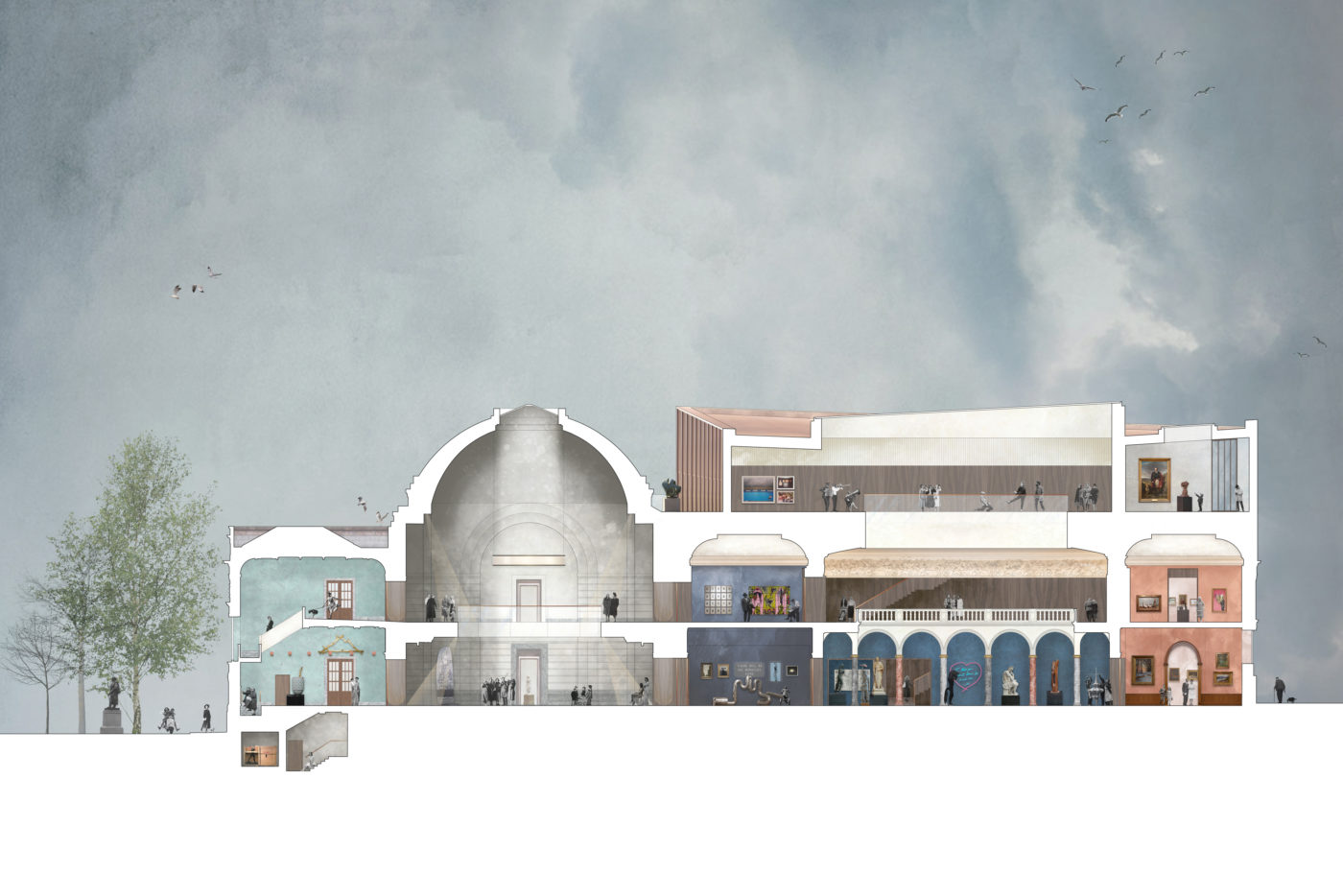 Aberdeen Art Gallery occupies a building complex designed and substantially extended between 1873 and 1926 by A. Marshall Mackenzie. By 2009 the complex no longer met the demands of the institution or did justice to the extraordinary collection. A rigorous process of research clarified the relative significance of the parts of the A-Listed complex. It offered new insights into the original architectural intentions, the historical context for the incremental alterations, and extensions to the complex over time. This allowed a clear view of the various compromises and detrimental impacts accumulated over a century of ad hoc modification and refurbishment and helped crystallise a strategy with two main threads: one of careful repair, and the other of bold addition.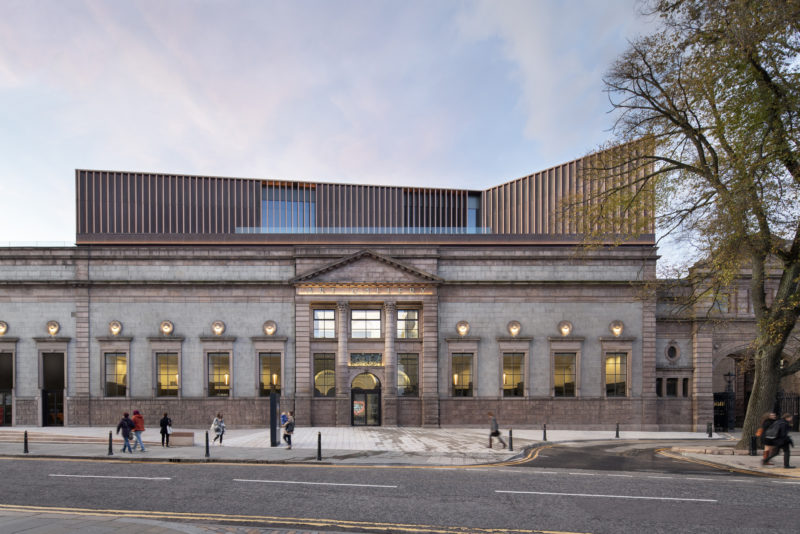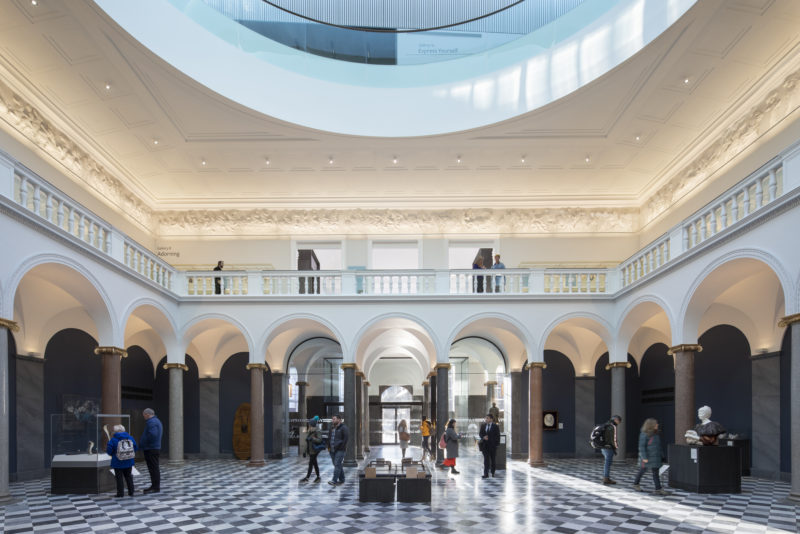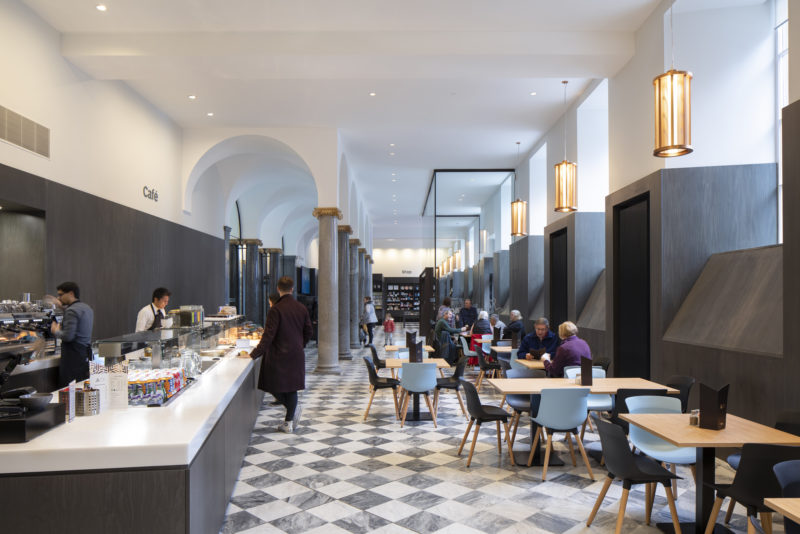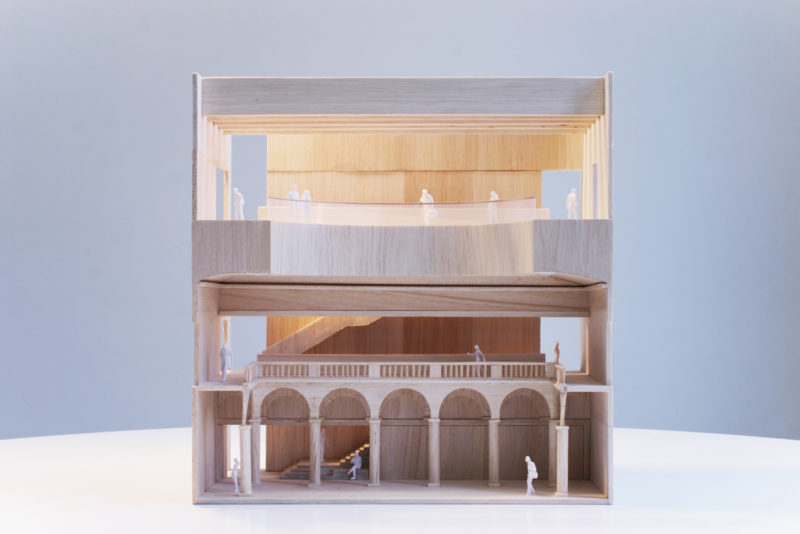 Image Key:

(above text) Artistic rendered section by Chloe Fawcett, Architect
Entrance elevation showing new rooftop extension
Central sculpture court; new extension & rooflight above
Front range cafe space with entrance beyond
Sculpture court study model
.
.
(2/2) Weltmuseum Wien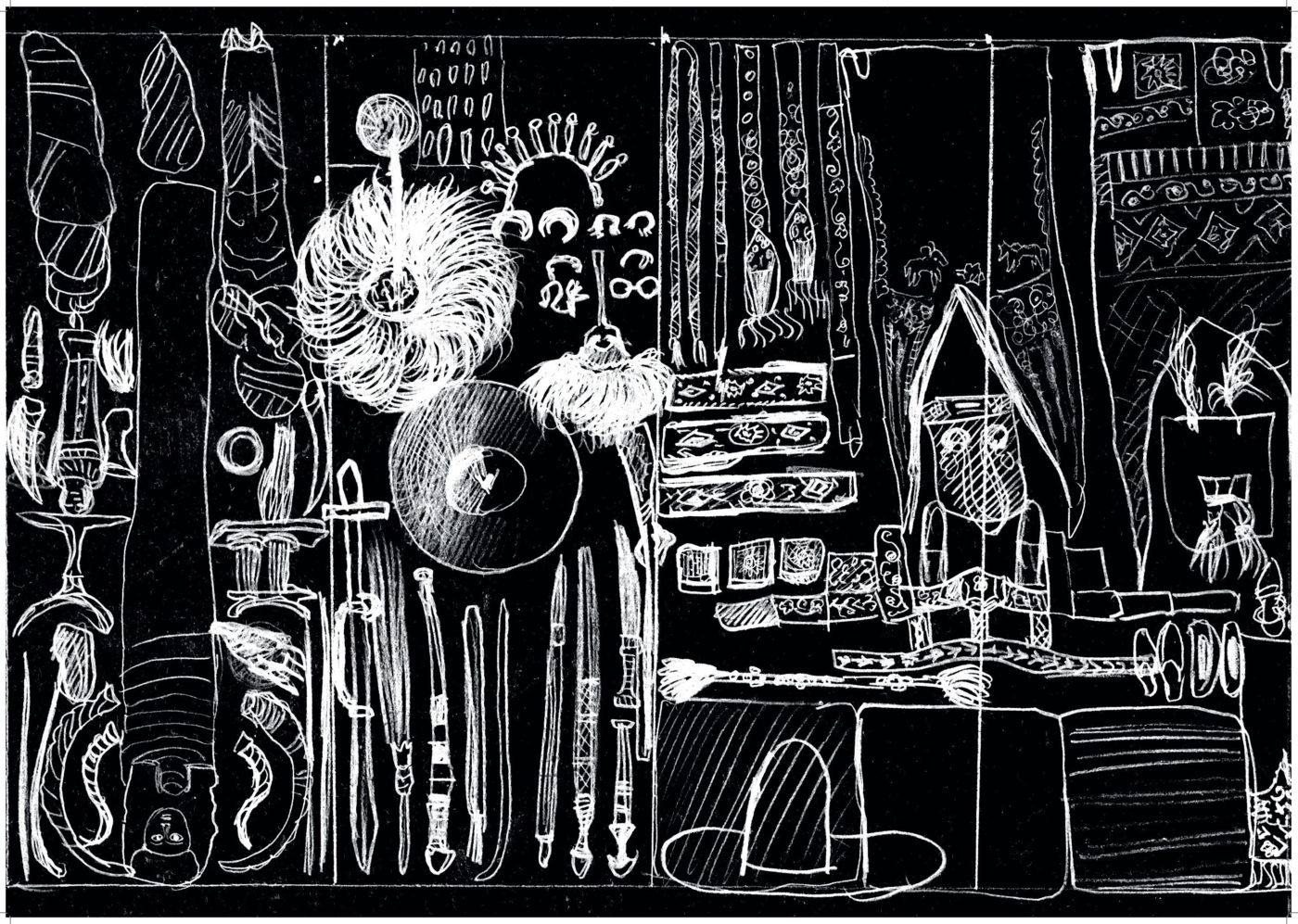 Weltmuseum Wien is an ethnographic museum housed in the Hofburg Palace in Vienna. The core of the collection traces back to the purchase of a part of the Captain James Cook collection for the Imperial Natural History Cabinet. A layout diagram for an 1885 display case was found in the museum archive. It suggests the rich and challenging curatorial context for an ethnographic museum reflecting at once on the artefacts themselves, the history of their collection, and the history of their interpretation in the charged context of the Imperial Hofburg Palace. Our work there between 2013 and 2017 was focused on improving visitor facilities, a new shop, education and temporary exhibition spaces, and the complete renewal of the exhibition design.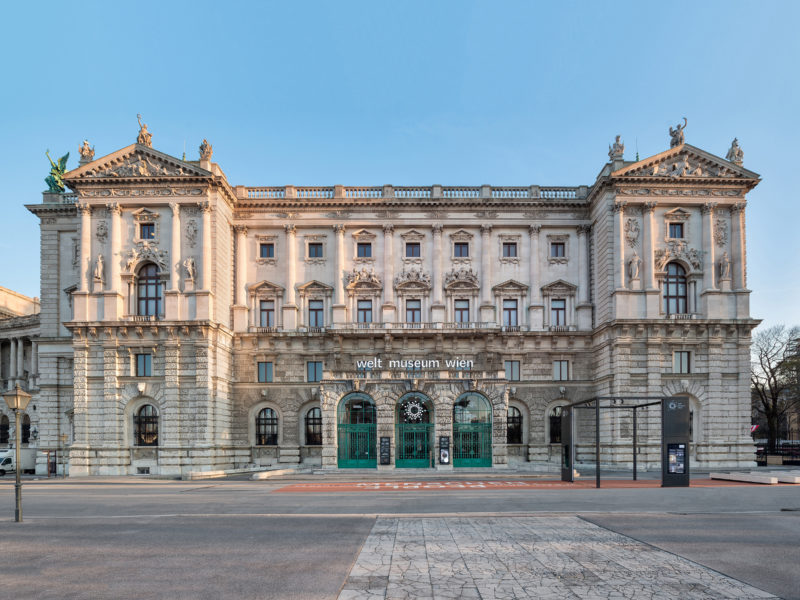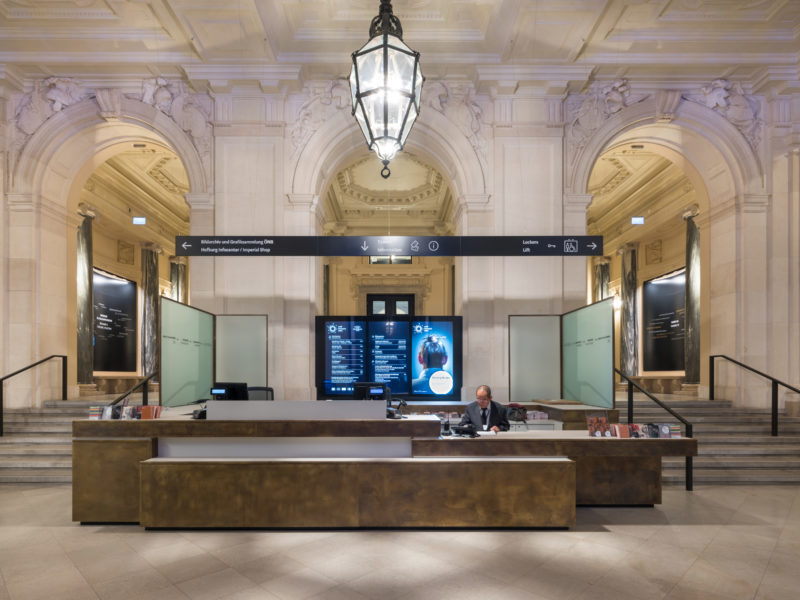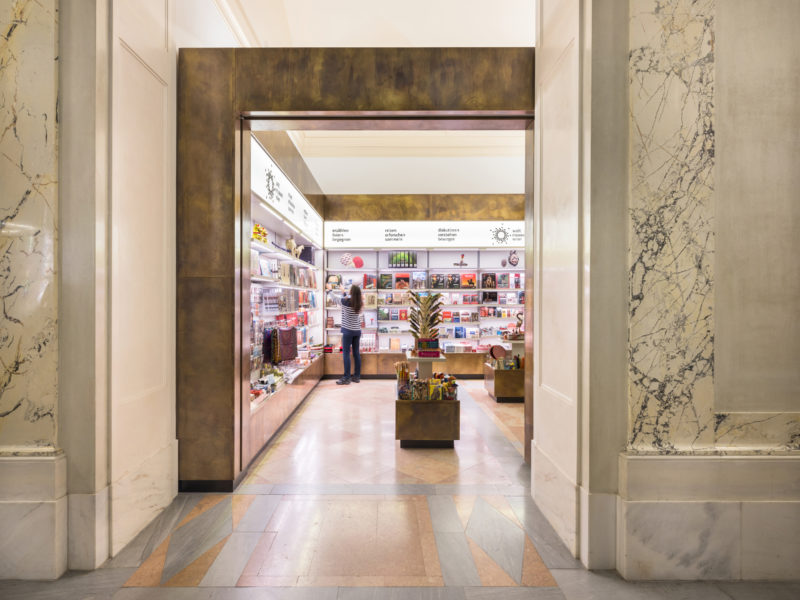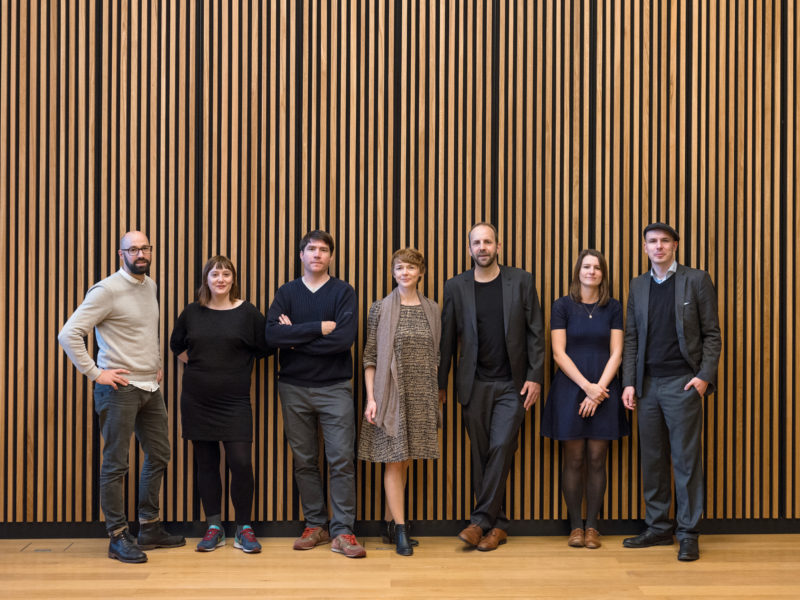 Image Key:

(above text) Sketch of Exhibition case c.a.1885
Entrance elevation showing new multifunctional cube
First Vestibule; newly designed reception area
New museum shop integrated within Columned Hall
Hoskins Architects' project team enjoying the museum on completion