An Outdoor Learning Classroom for Parkhill Secondary School
Over the past year we have had the fantastic opportunity to work with students of St Andrew's RC Secondary School in Glasgow's East End on a community investment project, tied to the development of our new Parkhead Hub Health and Care Centre project, being developed by NHS Greater Glasgow & Clyde (NHSGCC) on behalf of the Glasgow City Health and Social Care Partnership.
This multi-faceted community benefit project was delivered for NHSGCC by development partner hub West Scotland (hWS). All parties involved share a passion for ensuring that every project delivered has a positive impact upon the local community.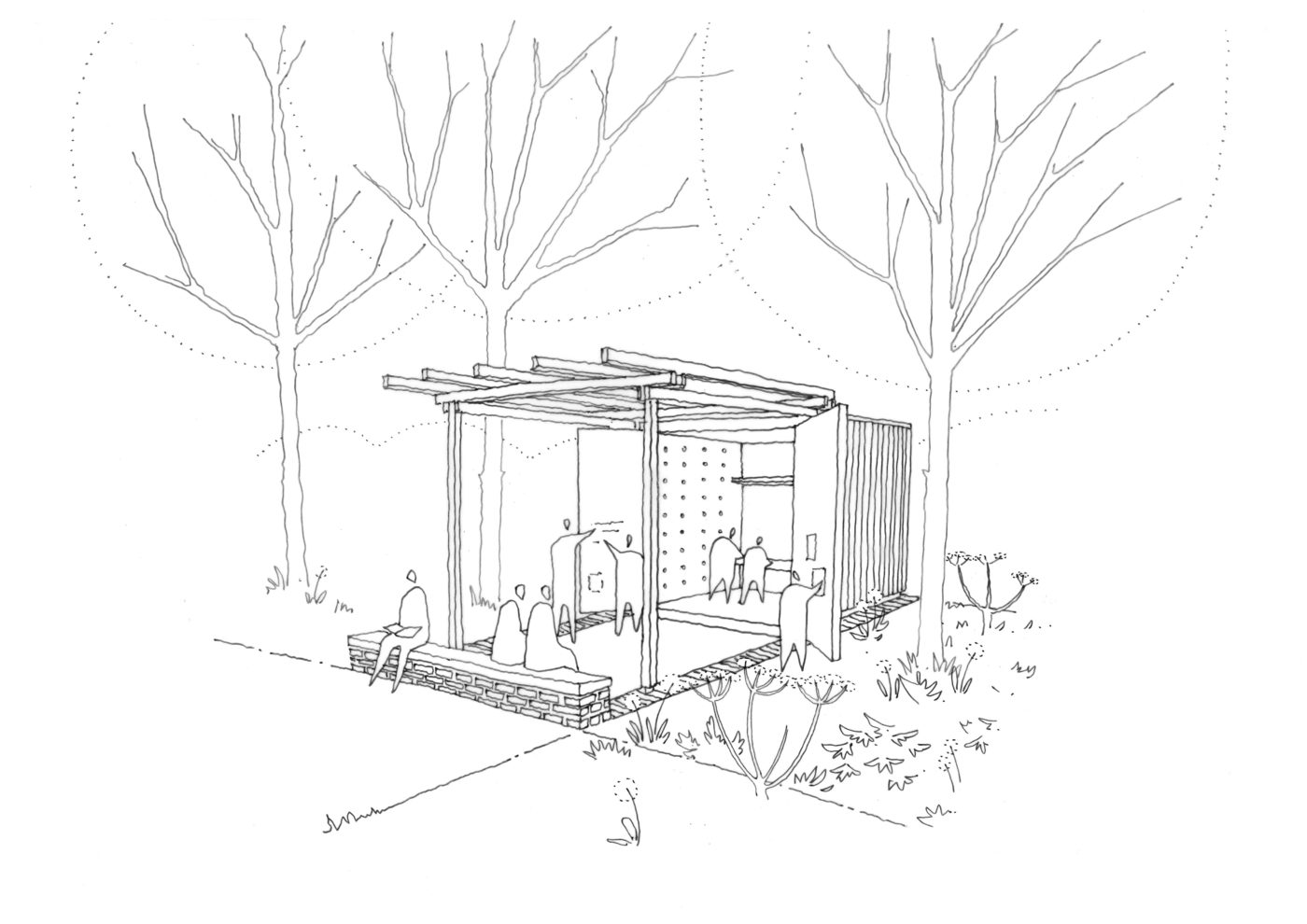 One of the core aspirations of this particular project was to provide unique training opportunities for young people in the local community who were interested in careers in construction. Along with our design team, we collaborated with NHSGCC, hWS, Skills Development Scotland, Glasgow Kelvin College, BAM construction to design and deliver a course as part of the SCQF Level 4 Foundation Apprenticeship Course at Glasgow Kelvin College.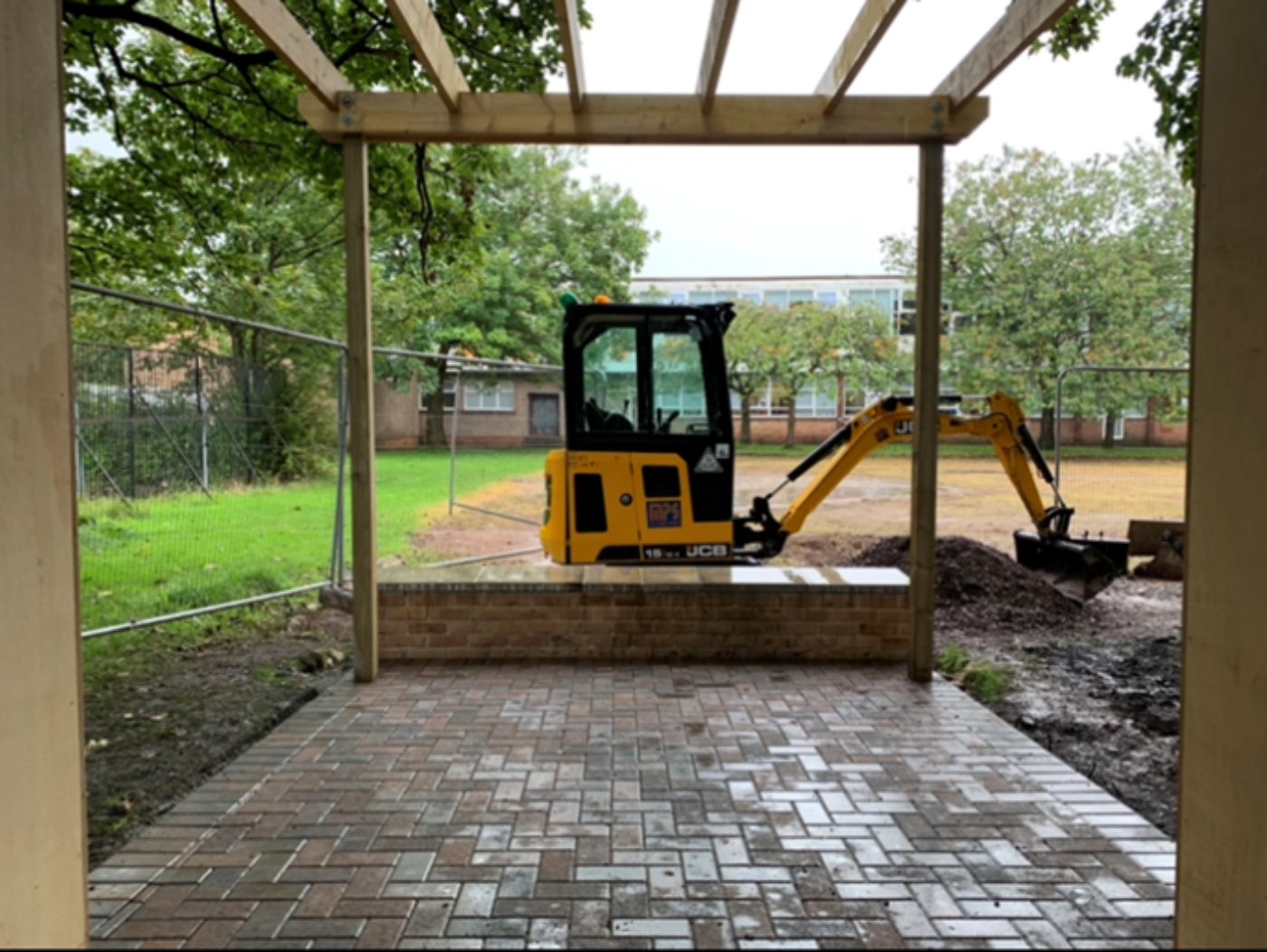 The course aimed to provide the young people with hands-on experience in the design and construction of a building that would benefit their local community, and help them gain new skills and connections. The students had a real-life client – Parkhill Secondary School in Haghill, that caters for pupils with Additional Learning needs. Parkhill is an Eco friendly school with a strong focus on embedding outdoor learning into the curriculum for all its pupils. The brief was to design a small building that would support and allow them to increase their outdoor learning activities.
The design and construction of this building was used as a tool to introduce and teach the students about the various roles in construction, the key stages in a construction project and the collaboration that takes place along the way.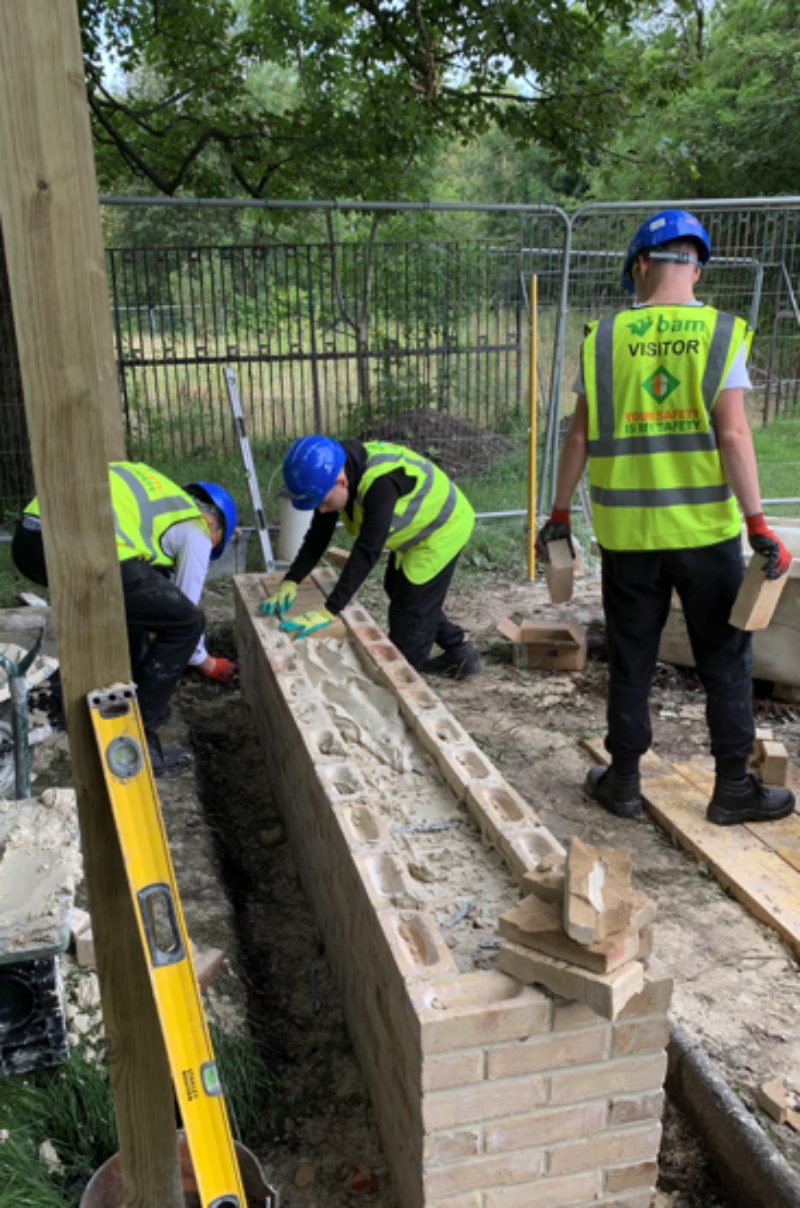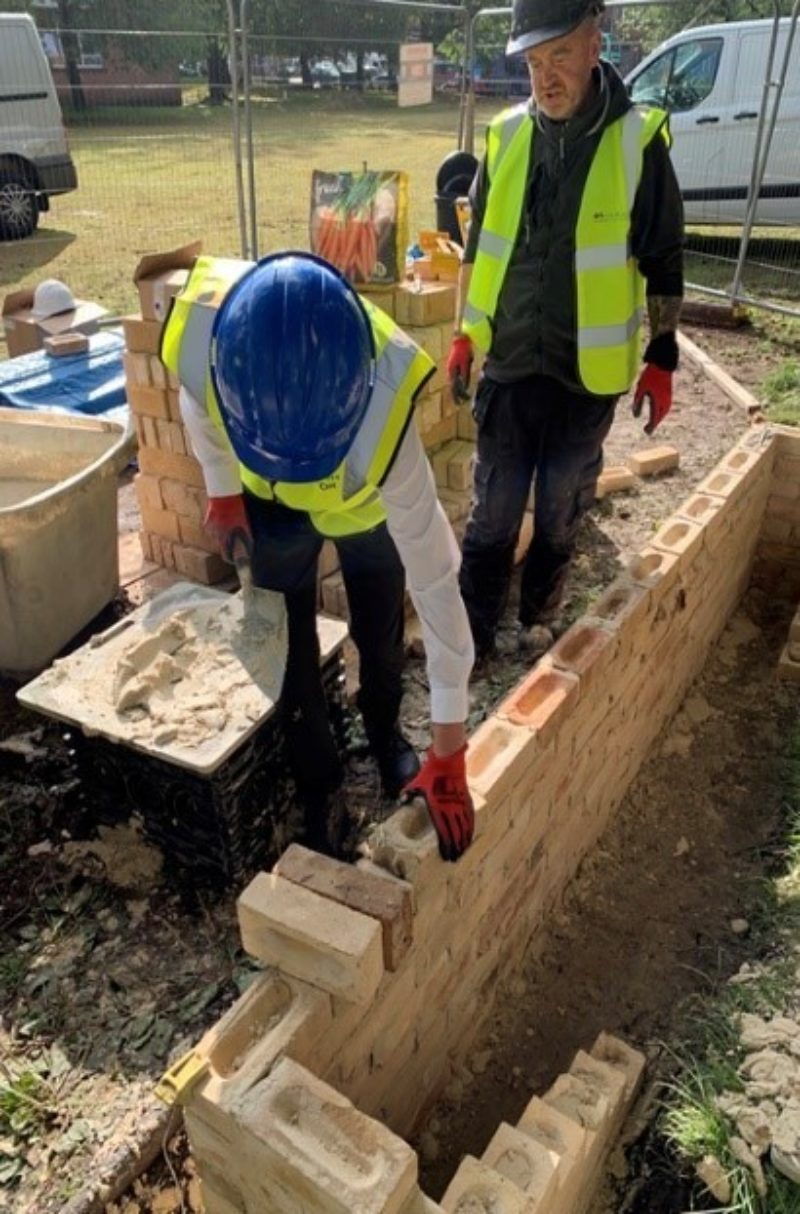 A further aim of the course was to promote an understanding of the impact the building industry has upon the climate and ecology. With the built environment being responsible for approximately 40% of the global greenhouse gas emissions, we sought to give the students a clear understanding of the impact decisions made in the construction process have, and the changes we need to make to provide sustainable environments.
The proposal nestles between mature trees located beside the school's growing spaces and was designed to be a flexible, adaptable space to support their horticultural activities.
The design repurposes an old shipping container; lined and insulated internally and timber clad externally. It opens out onto a new paved terrace which is terminated by a long brick bench and enclosed above by an open timber framed structure. The timber framed structure forms a support for climbing plants which will eventually create shading and form an intimate, sheltered space. The design, wherever possible, used waste materials from other construction sites, and was developed to provide the students with experience in a variety of different trades: groundworks, brickwork, joinery, decoration, landscaping.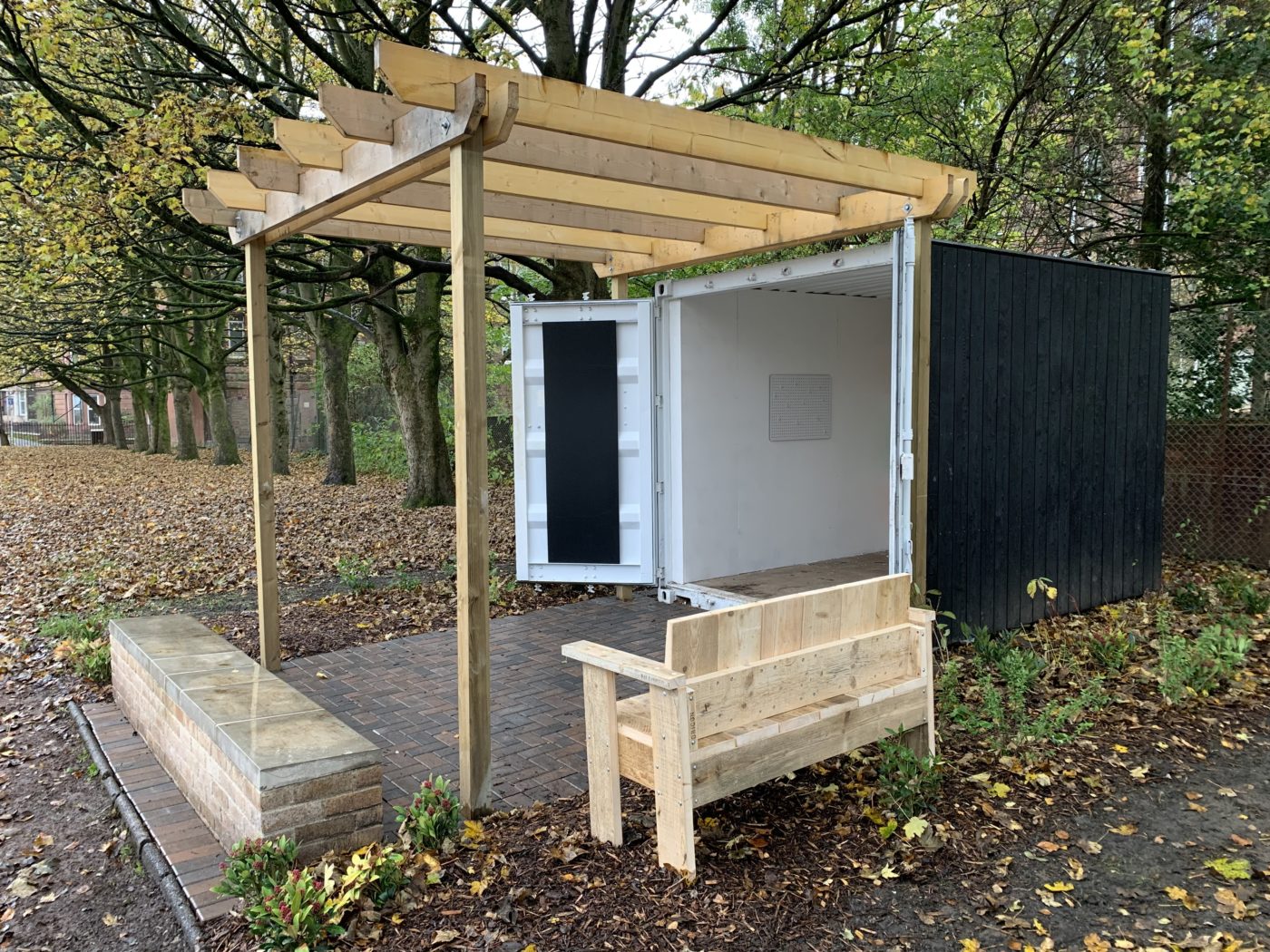 We believe that through sharing skills and promoting careers in the construction industry, projects like the Parkhill Secondary School Outdoor Classroom can have a powerful social impact and benefit to the community in a multitude of ways. We hope the students were inspired by the project and recognise how their involvement will enhance people's lives and their environment.