The Garden of Playfulness at Brodie Castle wins planning approval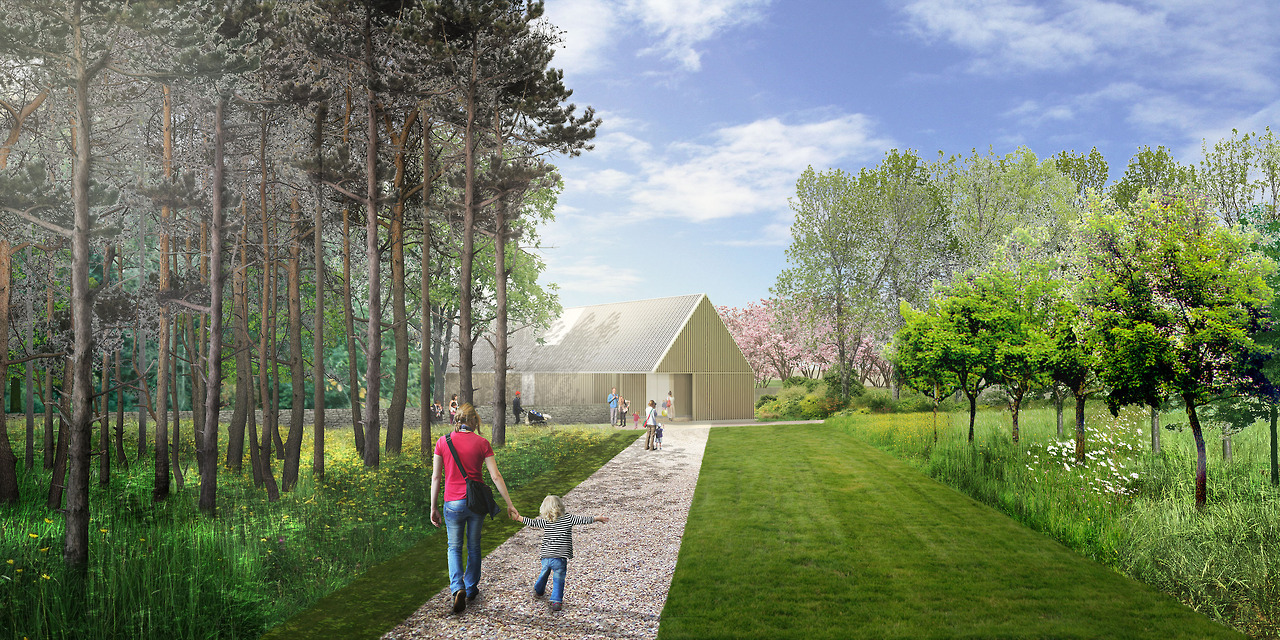 Moray Council have granted planning permission to the 'Garden of Playfulness'. The project is part of a £2.8 million investment in one of the National Trust for Scotland's 'priority properties' – Brodie Castle.
The castle, near Forres in Morayshire, was the ancestral home of the Brodie family until Ninian, 25th Brodie of Brodie, negotiated the takeover of the estate by the National Trust for Scotland in 1980. Now it has been earmarked for a transformation to make it a key visitor attraction to support Scotland's heritage.
Hoskins Architects have collaborated with erz, landscape architects, to create a landscaped space for exploration and adventure within Brodie's walled garden, based on themes of family and play. To realise the National Trust for Scotland's ambitions, the garden will be supported by a Visitor Pavilion, which will also act as the main entrance to the Garden of Playfulness. This will act as a gateway to the estate for visitors, and provide retail, catering and indoor play spaces. The design is intended for year-round use, and to support special events or exhibitions as necessary.
Site works are due to commence during spring.
March 2016