A view on Brexit from Berlin: by Thomas Bernatzky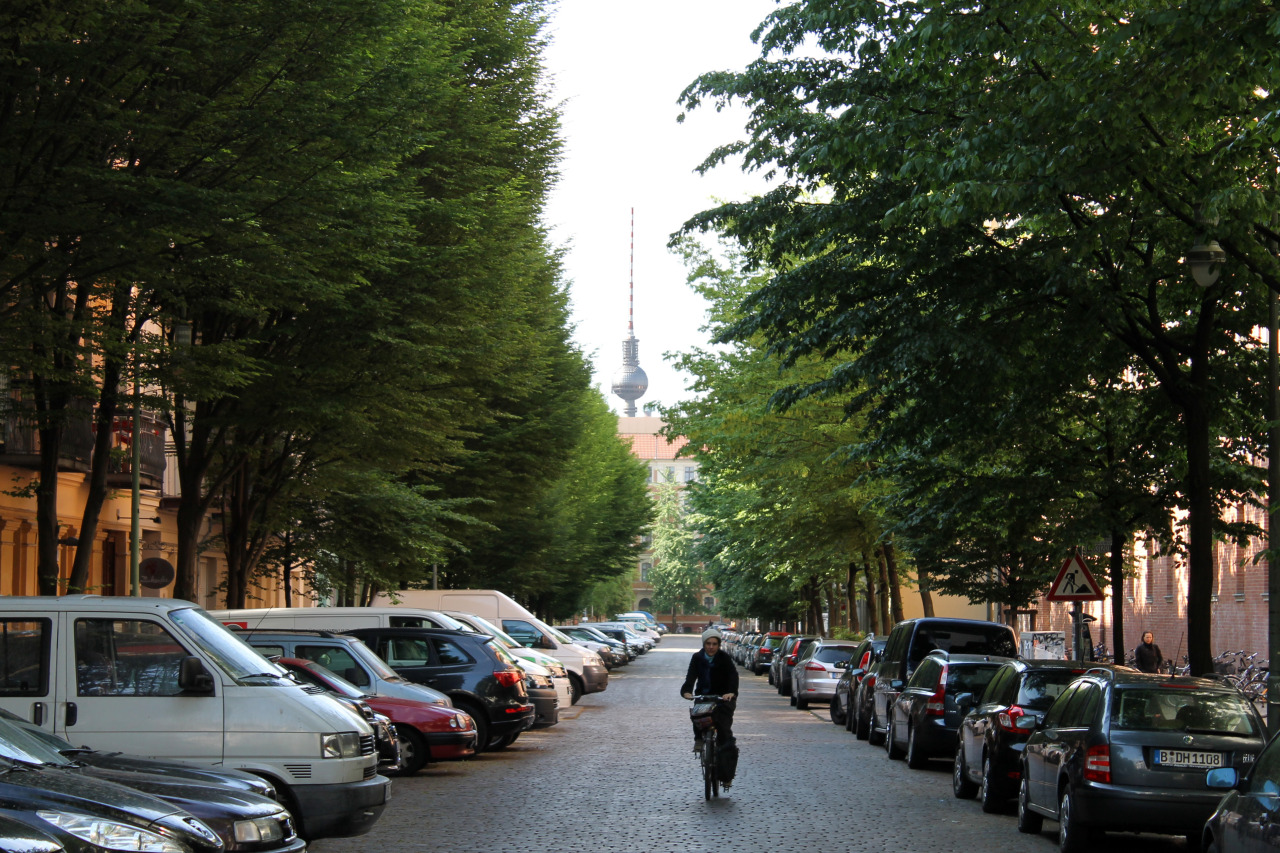 Hoskins Architects was established in Glasgow in 1998, with our German branch operating from Berlin since 2010. As a UK architectural practice operating offices in both the UK and Germany, we have been asked about our view on the EU referendum as a practice. However, as the decision on referendum day will be solely based on individual decisions by those who are entitled to vote, we decided not to comment as a company, appreciating the fact that there are differing opinions within and outside our office walls.
As a German national who lived and worked in the UK for ten years, and who is now a director of a UK company in Germany, I do have a view on the Brexit debate. Although I will not have a vote in the referendum, I arguably have a stake in the process. I feel obliged to voice my opinion, simply for the reason that many of those affected by the referendum are not entitled to vote. These being namely EU nationals who have come to live and work in the UK for years; as well as a considerable number of UK nationals who live and work in other EU countries, and will not be able to register for a vote since they have been outside the country for 15 years or longer.
Business as usual
In terms of economic consequences of Brexit, it is difficult for the individual to find a reasonable middle ground between the Leave and Remain Campaigns. Many experts see the overall impact on the economy to have negative effects, which will become more apparent in the UK than in rest of the EU. For this reason, many business leaders and organisations, like the Confederation of British Industry (CBI), strongly support the Remain Campaign. While big companies support the UK's membership, the opposing Leave Campaign claims that small businesses have little to gain from the EU membership, with small companies reporting to the CBI they are 'fed up with EU bureaucracy'.
We are a mid-sized architectural practice, just outside the 100 largest architectural practices in the UK. However, with about 40 staff across our Glasgow and Berlin offices, we would still be classed as a small business in general business terms. So what are our experiences with the EU as a small business?
In terms of recruitment, we are able to employ EU citizens without the bureaucratic hurdles that an overseas candidate has to overcome. In terms of business development, we are able to participate in EU procurement procedures without discrimination. As a UK business, we were able to win a multi-million euro museum project in Austria, which allowed us to establish a permanent office in Germany. We also benefit from freedom of movement of our staff, who are able to work between our two offices without any restrictions.
The impact of Brexit on our business would depend greatly on the form of association with the EU that Britain adopts after leaving the EU. Would it become a member of the European Economic Area (EAA) and the European Free Trade Area (EFTA) like Iceland, Liechtenstein, and Norway? Or an EFTA member only, like Switzerland? Or would it remain completely outside any European associations and try to develop individual bilateral agreements? In the latter case, Britain would be virtually excluded from EU procurement routes.
Much UK public procurement is regulated by EU rules, including procurement for architectural design services. A recent parliamentary briefing paper suggested that EU procurement rules are 'controversial because they are often seen as overly bureaucratic and because they limit the ability of public bodies to buy British'. While the report acknowledges that EU procurement rules enable UK firms to secure public contracts abroad, it also plays down the importance of cross border procurement: 'In practice, the extent of direct cross-border public procurement is limited. An estimated 1.3% of the value of larger UK public sector contracts was awarded directly abroad in 2009-2011. Some 0.8% of the value of larger public contracts secured by UK companies was directly from abroad.' Less than 1% seems like a low figure for all the effort that goes into EU procurement procedures. However, it is important to understand that the EU public procurement route provides real opportunities. Without a doubt it requires a lot of dedication and perseverance, but nevertheless it is possible to secure contracts in Europe as our own experience has demonstrated. In my view, the European Union – if anything – is all about opportunities.
I do believe that UK businesses will manage to adapt to life outside the EU. However, I also believe that it will be mainly the larger companies that will remain European players. Following Brexit, I don't see smaller companies like ours being able to secure public work outside of the UK.
Lives of others
For me, the most important question around the Brexit debate is what impact leaving the EU would have on the personal lives of those involved. For the majority of voters, it wouldn't have any tangible impact. If you have never lived outside the UK, and if you have no intention to do so, the European Union, with its core principle of freedom of movement, will be a very abstract concept. However, for those who have built their lives on the European promise of freedom of movement, it is of course a different story.
About 1.2m UK citizens live in other EU countries, and about 3m EU citizens live in the UK. These would fall under new work and residence permit legislation.
The impact on the personal lives of our employees could be wide ranging. We might be at risk of losing long term members of staff due to working permit issues. Automatic mutual recognition of qualifications would cease: in particular, the mutual recognition of the protected title 'architect' would come to an end, making it much harder for UK staff to work as 'architects' in the EU and vice versa. Finally, withdrawal from the EU would mean that, unless alternative arrangements were put in place, our UK staff members who spend periods living and working in our German office, could have their pension rights significantly reduced. Other EU or EEA nationals who have spent periods living and working in the UK would be similarly disadvantaged.
Theoretically the UK could aim to adopt a 'Swiss style' membership, which includes freedom of movement rights to EU citizens. However, since curbing immigration from poorer EU countries like Poland and Romania seems one of the major drivers amongst Brexit supporters, it seems unlikely to me that freedom of movement will be high on the political agenda after a Brexit. 'Would the UK be able to apply different visa requirements to different EU nationalities? Some experts have noted that the EU's strong preference is for its third-country partners to apply the same visa conditions to all EU Member States. That makes a 'pick and mix' approach potentially difficult to achieve.'
Calls for a point based immigration system sound reasonable at first, but would backfire on UK citizens who are most likely to fail the test, either due to age or language skills: whether it is UK pensioners in Spain, or UK citizens living and working in Germany – and these two groups combined make up 1/3 of UK citizens living in other EU countries.
The lack of foreign language skills is one of the biggest obstacles not only for successful immigration in general, but also for successful emigration of UK citizens into other EU countries. Leaving the EU will further reduce the number of UK citizens who will be able to 'make it' outside the UK, which I believe would be a great loss.
I am surprised to see large parts of the British public willing to surrender the opportunities the EU membership has to offer – in particular the freedom of movement – and not grasping the political and personal dimension of what they could be about to lose.
12 June 2016