Aberdeen Society of Architects Awards 2020
Aberdeen Art Gallery topped 14 winning projects celebrated at the Aberdeen Society of Architects Awards 2020 [ASA] on Friday 06 March. The ASA Design Awards are a celebration and promotion of the best architecture throughout Aberdeen and Aberdeenshire.
On the night the Gallery won: Public building of the Year, Regeneration Project of the Year and took the top prize of Project of the Year, as well as being highly commended for Conservation.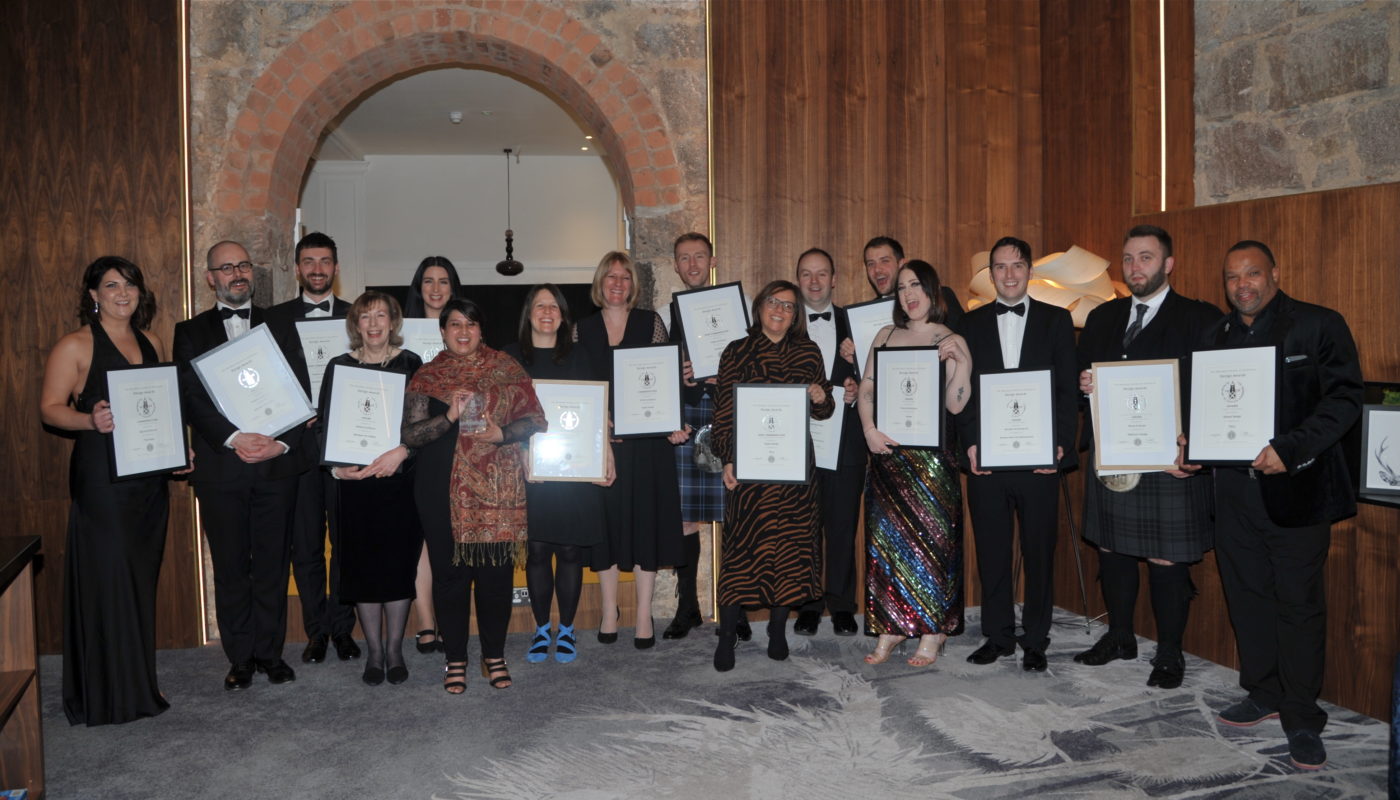 ASA Judges' comments:
'We believe this is an exceptional architectural project and significantly one of the most important regeneration projects nationally in recent times.

It has breathed new life into a well-loved building and taken it on a course well in to the 21st Century.

We would encourage those of you who have been to look again and those who go for the first time to look carefully as it has many lessons to teach in the careful art of considerate contemporary adaption of existing architecture.

At first glance the changes may seem unremarkable to the passer-by who looks and sees little but subtle change to the building façade. But it is when you look up that you see a hint of the exciting contemporary new copper clad gallery extensions that is a welcome addition to the city skyline.

Internally the composition and order of the internal space remains familiar yet re-worked. A new shop and café location, subtly relocated, new circulation and now full public accessibility, even the relocation of two granite columns feel like they should always have been there.

The utter feeling of legibility is pervasive as from the central courtyard you can now see clearly the disposition and accessibility of all primary spaces, each threshold defined by deep bronzed thresholds which case the openings from gallery to gallery and neatly deal with services.

A new central roof light draws your up and toward the upper spaces achieved by a new 'Scottish' (described by one of the staffs) staircase finally to the bright gallery spaces atop the composition and the viewing terraces which provide new aspect of the city beyond.

Much has been done behind the scenes as it should be and the close working relationship between architect and client has been at the heart of this highly successful architectural project.

This is an important building for the city, it is a building that is screaming quietly but it certainly gives us a building to be proud of and is worthy of telling about to others.
A nationally important regional collection of art has now a nationally important building.

Aberdeen Art Gallery is ASA building of the year.'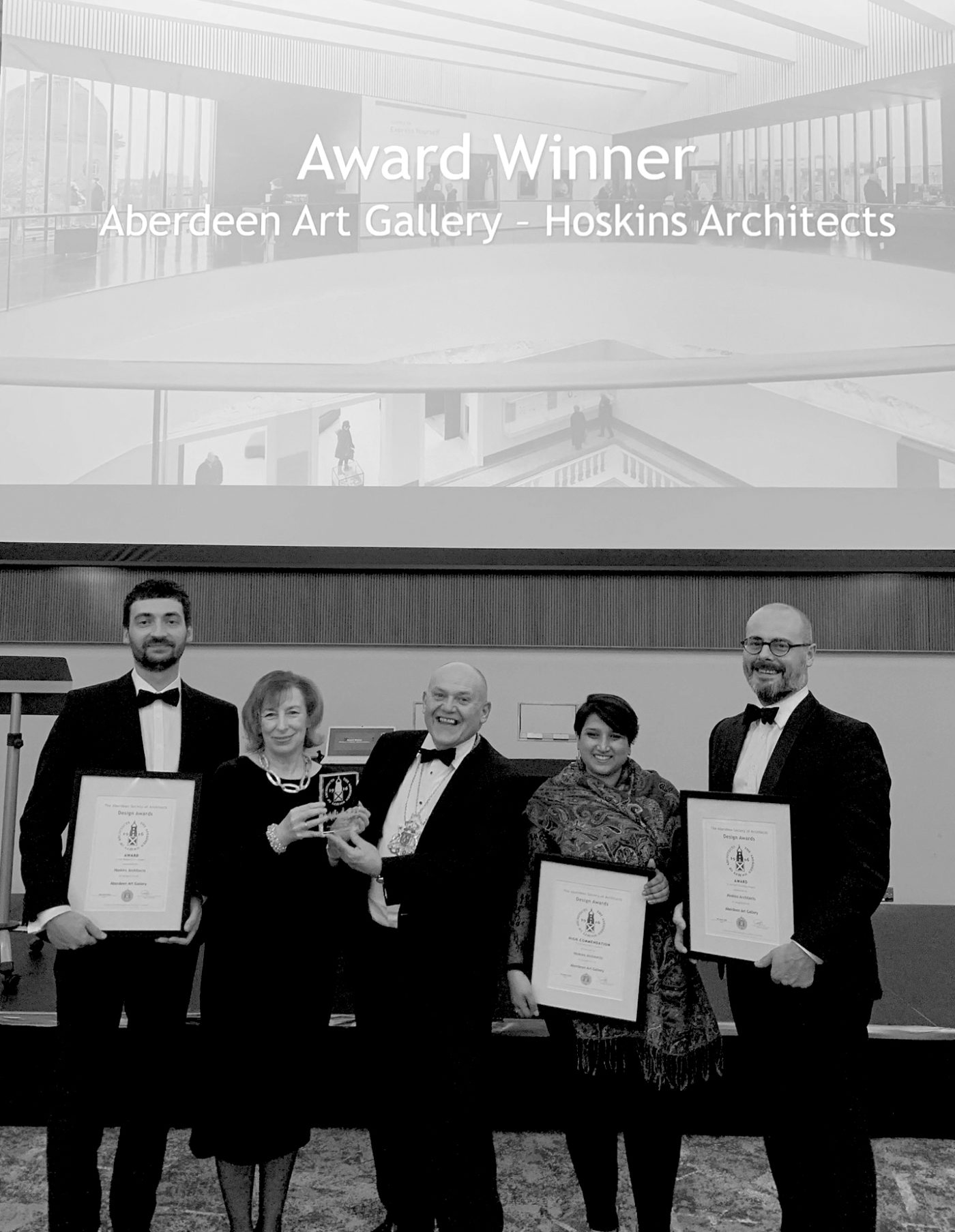 Since reopening in 2019 there has been an overwhelmingly positive reaction to the rejuvenated Gallery with over 100,00 visitors flocking through the doors in the first three months.