As part of our internal Continuing Personal Development (CPD)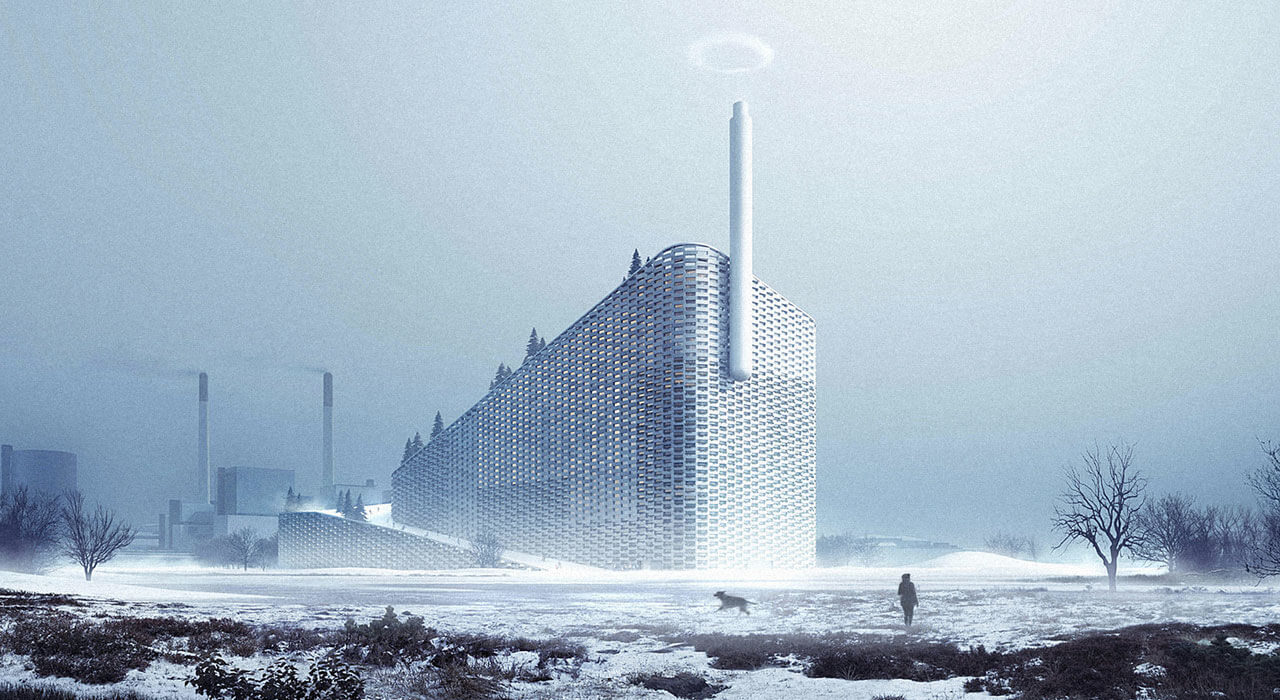 As part of our internal Continuing Personal Development (CPD) sessions, Architectural Assistant Joanna Lee gave an insightful 60-minute talk on UK power stations. Following her thoughtful comment on the architecture and the dramatic settings of some of the UK's power stations, Joanna led us to reflect the use of the countless post-industrial buildings we in Glasgow are surrounded by.
The Buildings of Industry, by Joanna Lee
This topic was sparked by an ongoing debate on the preservation of building fabric – what do you keep? Are all building typologies equally important?
Coupled with an awareness that we are an architecture practice in Glasgow: a city characterised by its 19th Century industrial boom, which now presents many opportunities for the reuse of industrial buildings.
This is no less encouraged by an interest in the pervading trend for an industrial aesthetic; and that I was brought up by a power station-enthusiast father.
Part 1 – UK Power Stations
Drax
A coal-powered monster in Yorkshire. While it was not chosen for its architectural merit, it is a personal choice, the power station my Dad worked at for years and a catalyst for this CPD.(IMAGE 1)
Battersea
A brick cathedral to power production in London. A swansong before it is redeveloped. (IMAGE 2)
Trawsfynydd nuclear power station
Designed by Basil Spence with the moody breath-taking landscape of north Wales as a backdrop. This decommissioned nuclear power station has an impressively foreboding presence, and is surrounded by listed landscaping. (IMAGE 3)
Fawley
Perched on the coast by Southampton, this is a station with an extraordinary glazed boiler house and fantastical 1960s techno futuristic aesthetic. (IMAGE 4)
Loch Rannoch
Operational since 1930, this northern Scottish Hydroelectric power station shows the long life of the renewable station, compared to the other fossil fuel examples selected. This building is joyful in its readability. Large pipes shoot down the hill to the turbine building from which water flows into the loch below.
Part 2 - Industrial aesthetic
Lauriston, a district of Glasgow sitting across the River Clyde directlysouth the city centre, is an example post-industrial area of the city and proposed development. In this small area alone there are many large listed factory buildings left derelict, while new-build development inches towards them. Reusing these buildings is a challenge: they are vast, cold, decayed, and dictates that their redevelopment is economically viable, like Battersea Power Station in London? Should they be delisted and demolished? Or just left unprotected to be absorbed into the urban fabric?
In reality, what we keep and repair is a mixture of all of these things. A balance of cost, taste history, and nostalgia. However, in order to do this well you have to deduce what is of worth. While there are of course statutory guidelines, the positioning of hindsight seems to bear relevance when reflecting the industrial buildings of 20thCentury.
By going through typologies of factory buildings in decade increments to test my own feelings of attachment to these industrial buildings, I felt protecting those of the late 1950s to early 1960s to be my comfortable limit. I asked my colleagues the same question: did they want to preserve the 1980s Hoover Factory in Camberslang (PICTURE 5) as typical of this time? Or the giant Morrisons depot of the 2000s? It seems that these feelings are trends, maybe in the future we will think that insulated panels have that bygone solid honest feel about them.
Has this nostalgic element been driving the popularity of the current industrial aesthetic? The desire of the office worker to be in an exposed-brick environment, and a longing to be closer to the making process. A good example is Google's main UK office, which is set to be housed in the soon-to-be refurbished Battersea Power Station, symbolising its productive nature and stability.
 To take this point full circle, larger companies and manufactures have picked up on this interest in process, presenting factory workings to the public in transparent, showcase buildings. Like Copenhagen's Amager-Bakke power plant (PICTURE 6, image credited to Bjarke Ingels Group), which is designed to demonstrate the consequence and pollution of power production to a wider population.
March 2017