Ballymena Health & Care Centre opens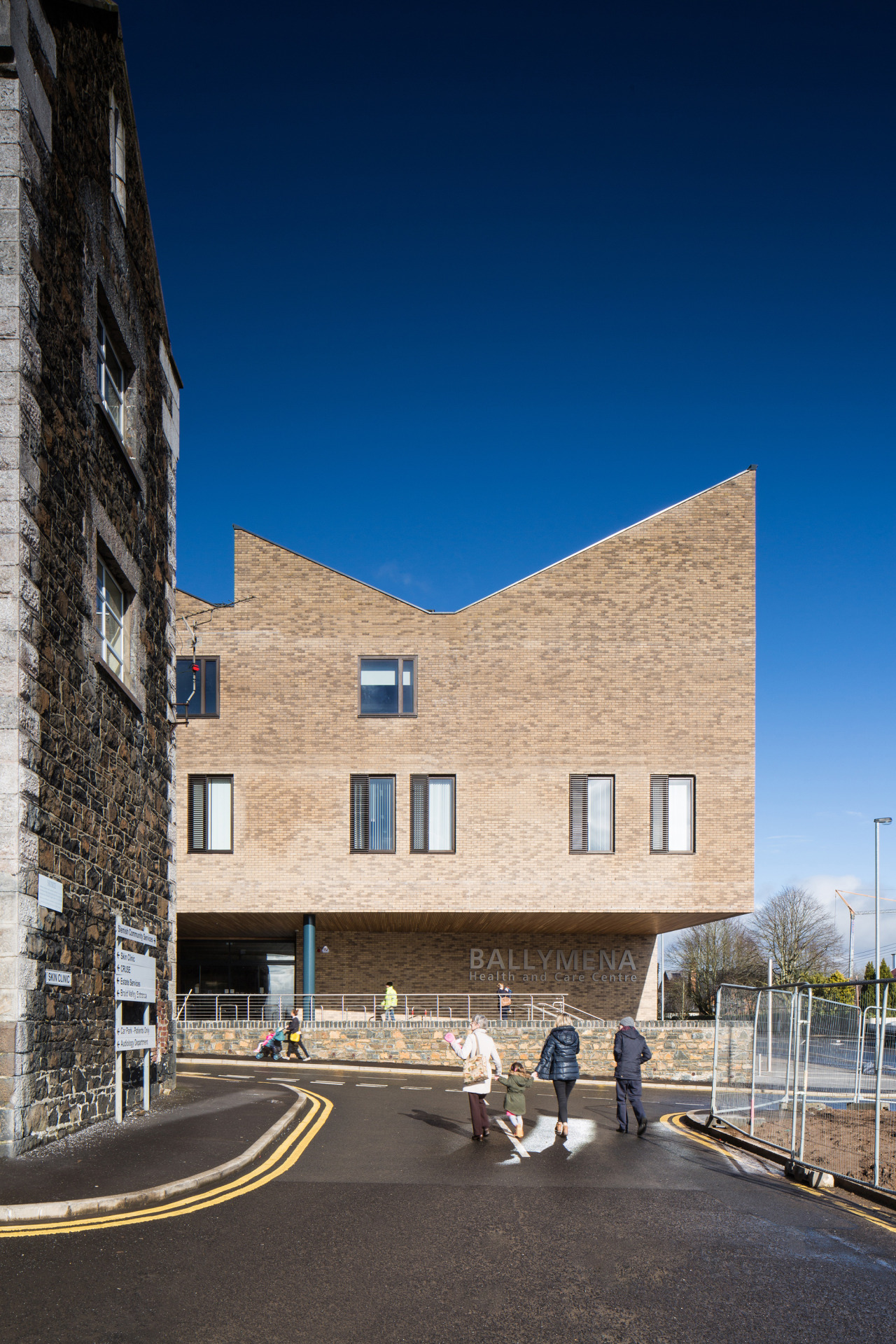 Our newly completed Ballymena Health & Care Centre brings together a wide range of primary, intermediary, diagnostic and community health facilities. It provides a one-stop centre for assessment, treatment, care and the provision of information to the population of Ballymena and the wider Northern Trust catchment area.
Externally the building is dramatically defined by its sawtooth roofline, and large cantilever at the south east corner. Internally the building is oriented around the central triple-height atrium, providing a naturally-lit arrival and navigation space for patients, visitors and work teams.
The project was designed with Keppie Design for Northern Ireland Health Estates.
May 2016