Getting involved at COP26
This year, our city of Glasgow was host to the 26th UN Climate Change Conference of Parties – COP26. The conference took place between 31st October and 12th November, with a plethora of related events, workshops and exhibitions taking place throughout the city and around the globe.
Developing the approach implemented for Climate Action Day in 2019, we actively encouraged participation by offering everyone on our team an extra day off to attend any event they felt would help change the world in a positive way. Many of our colleagues took this opportunity to get involved in the action. Here are just a few of the highlights, as viewed through the lens of the members of our team who took part.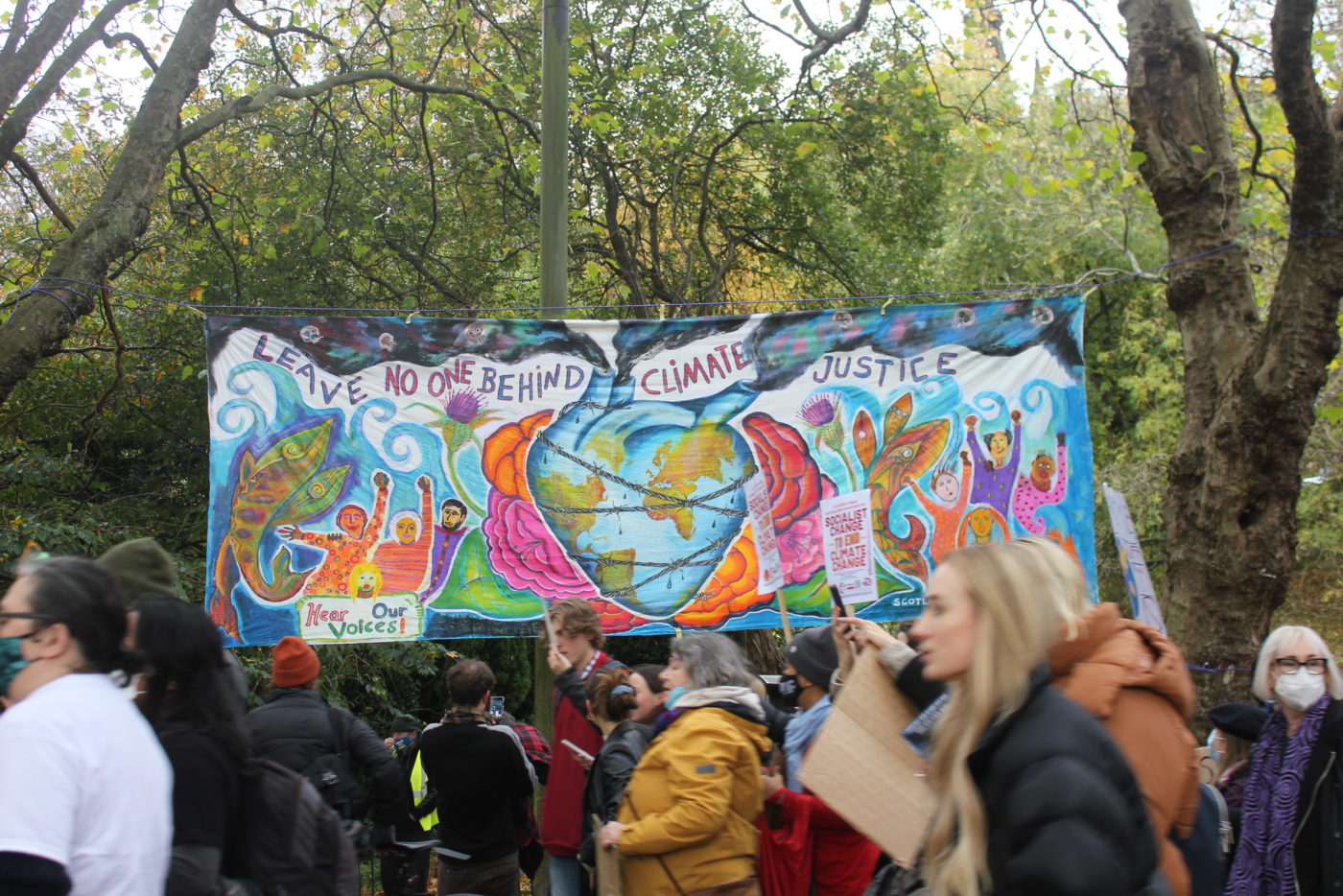 We were delighted to be joined by Janna Laan Lomas for a talk on the use of natural and sustainable materials in architecture. Janna is not only the founding director of Grain Architecture, but also co-founded Natural Building UK, and the Natural Materials group within ACAN (Architects Climate Action Network). Her talk inspired conversation on the opportunities, benefits and challenges involved with integrating natural materials into the work of our own studio. After the talk, several of our architects visited ACAN's Natural Materials Market Stall at Many Studios to see some of their samples and work on show.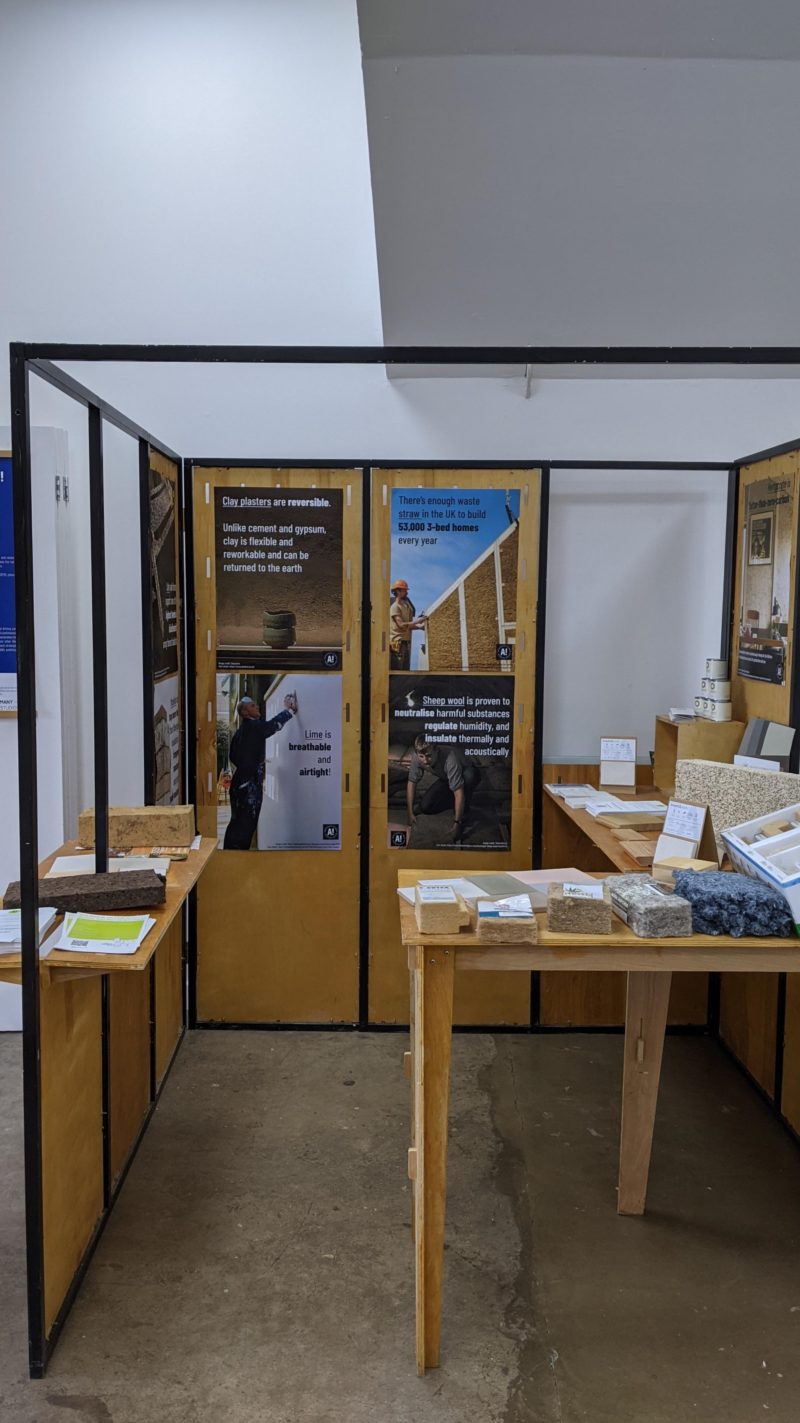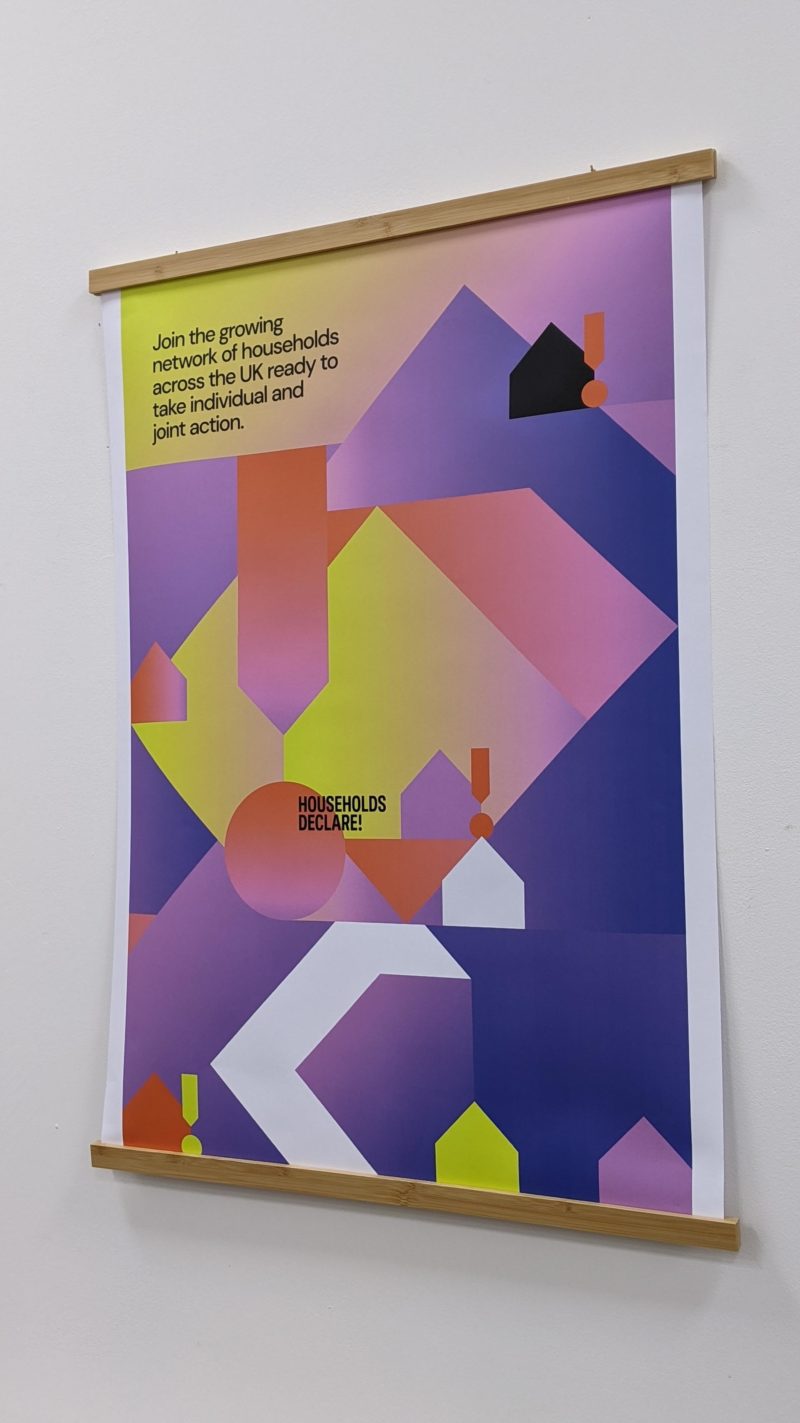 An important aspect of the action taking place around COP26 was amplifying voices and experiences from around the globe, driving home the urgency and immediacy of the climate crisis. Michael Pinsky's exhibition Pollution Drift did just that, providing an immersive experience which highlighted the dangers of air pollution. One member of our team, Vas, gave his review of the exhibition:
"Air pollution kills an estimated 7 million people globally each year. Michael Pinskys installation Pollution Pods allow visitors to experience some of the worst quality air on the planet, and understand why action on air pollution is urgently needed. The Pollution Pods are a series of geodesic domes whose air quality, smell and temperature accurately recreate the pollution of five different locations on three continents: London, Beijing, São Paulo, New Delhi and Tautra a remote peninsula in Norway. We thought that this was a powerful immersive piece which managed to convey the damage taking place in a way that statistics can fail to do"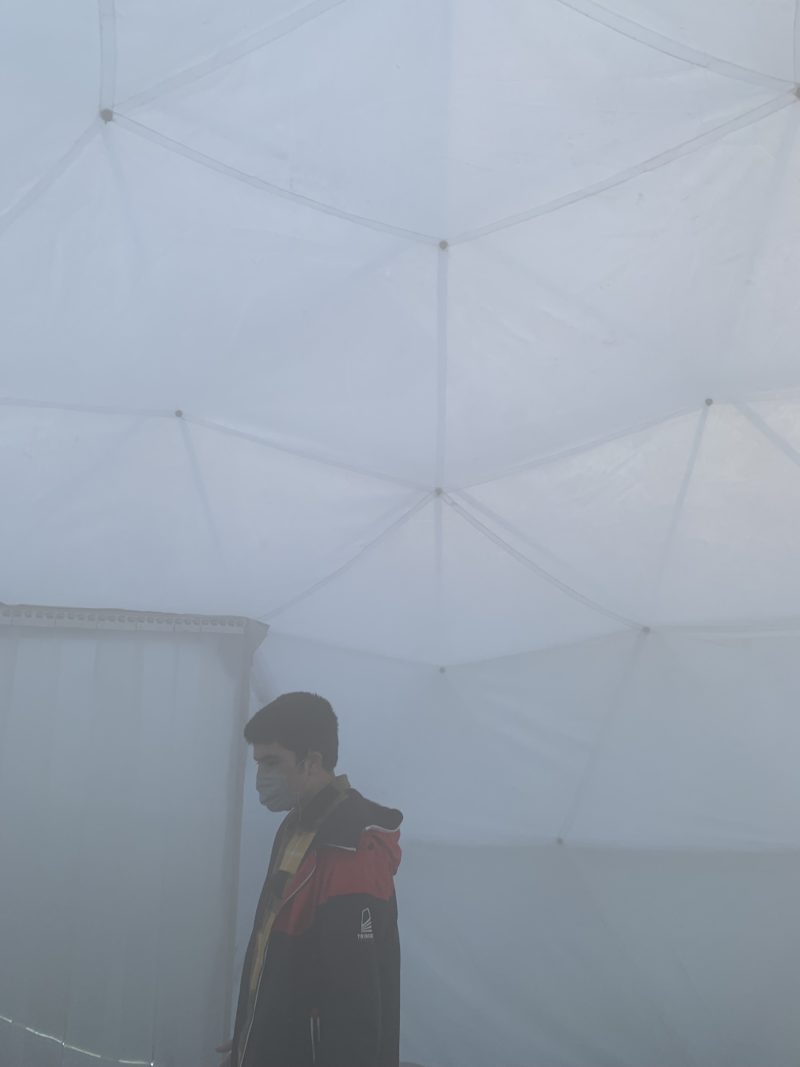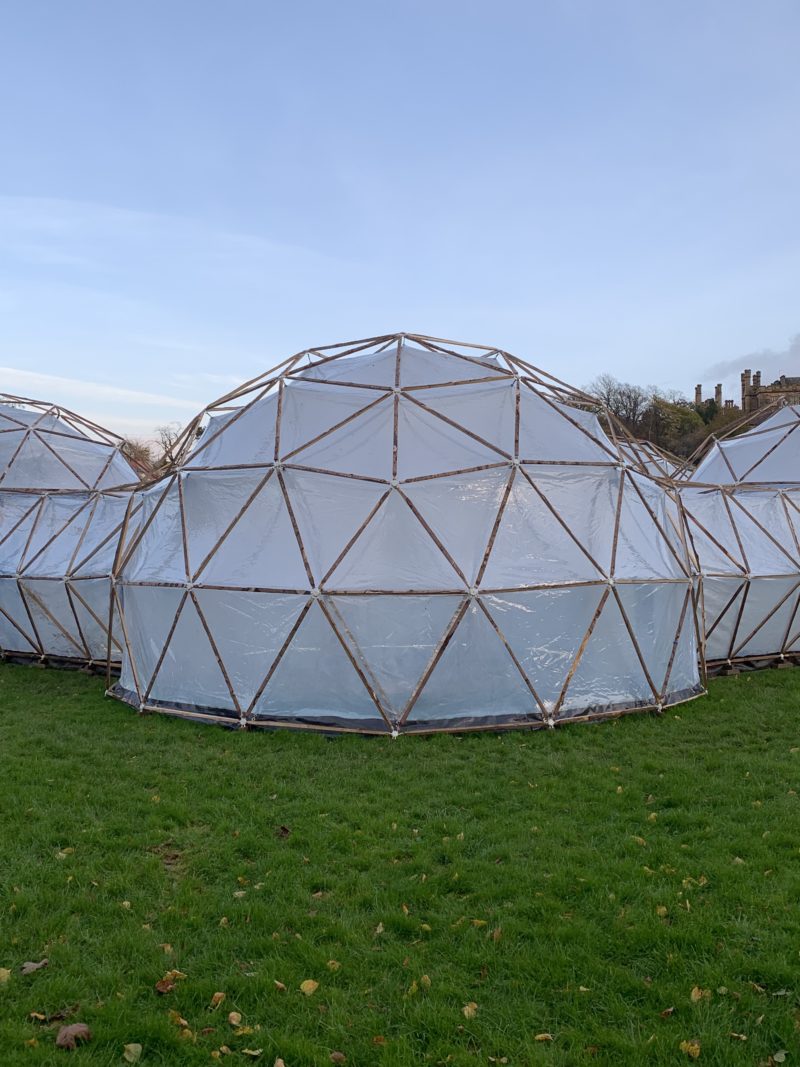 While it is important to acknowledge and learn about the causes of the climate crisis and the impact it is having all around the world, it is crucial that we continue to explore and enact solutions. The Sustainable Glasgow Landing provided a pop-up venue for local and global organisations to showcase potential ways in which we can respond to the climate emergency. Several of our colleagues went to explore the Landing and attended Glasgow City Council's talk on Nature Based Solutions to a Resilient City. Chloe outlined the event:
"Glasgow City council presented the Avenues project, and how they have been using the pilot project on Sauchiehall St to inform the design of the other avenues. Some interesting takeaways - there has been a 300% increase in cyclists on Sauchiehall St, the root zones allow for the trees to double in size over their lifetime, and they have been trialling different tree species and raingardens to find the best combinations for Glasgow's climate."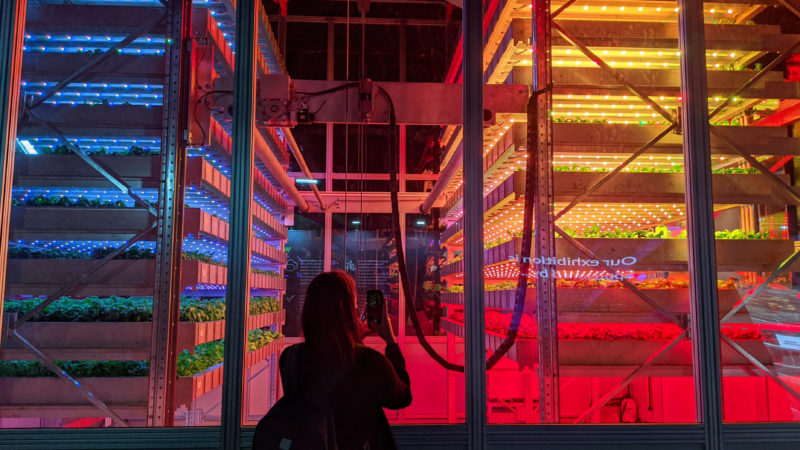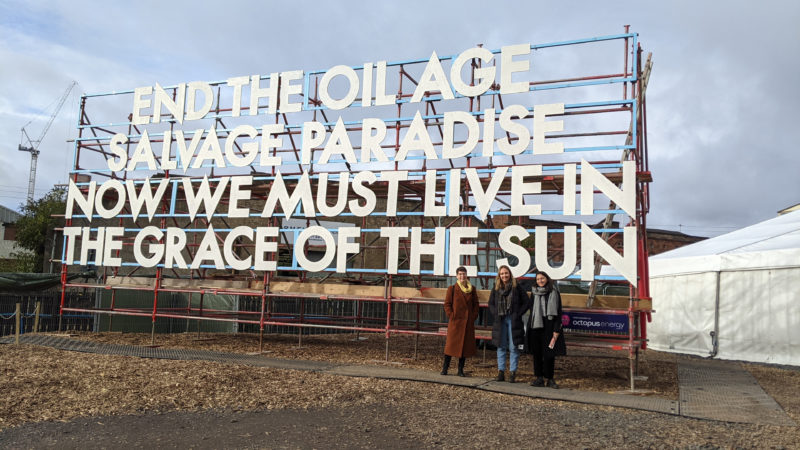 In addition to this talk, the group visited IGS's exhibition on vertical farming, and also took part in VIDI's AR experience which offered depictions of two potential future scenarios for George Square depending on climate action or inaction.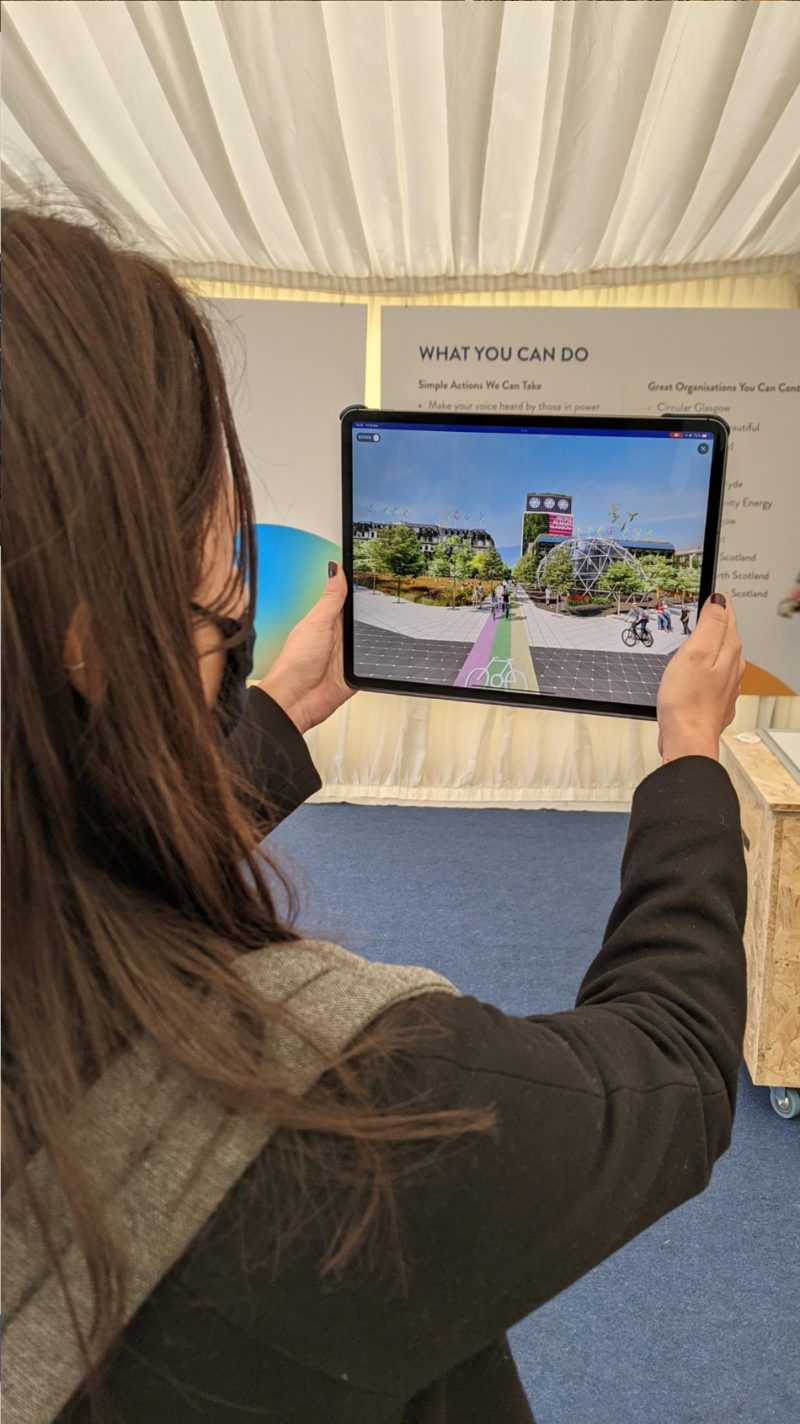 The Fridays for Future climate strike and Saturday's protest march in Glasgow Southside were well attended by our colleagues. Thousands of people took to the streets to call for climate action from our world leaders. The atmosphere was one of solidarity, anger and urgency and it felt powerful to be even a small part of this larger movement. Friday's march left from Kelvingrove park and ended at George Square. The procession was led by Amazonian youth from Brazil and Ecuador, who later spoke on the main stage about their fight to protect their land and the nature within it and the imperativeness for banks to divest from Amazon destruction. Hearing these voices amplified really emphasised the fact that the climate crisis is happening now and that action can no longer be delayed.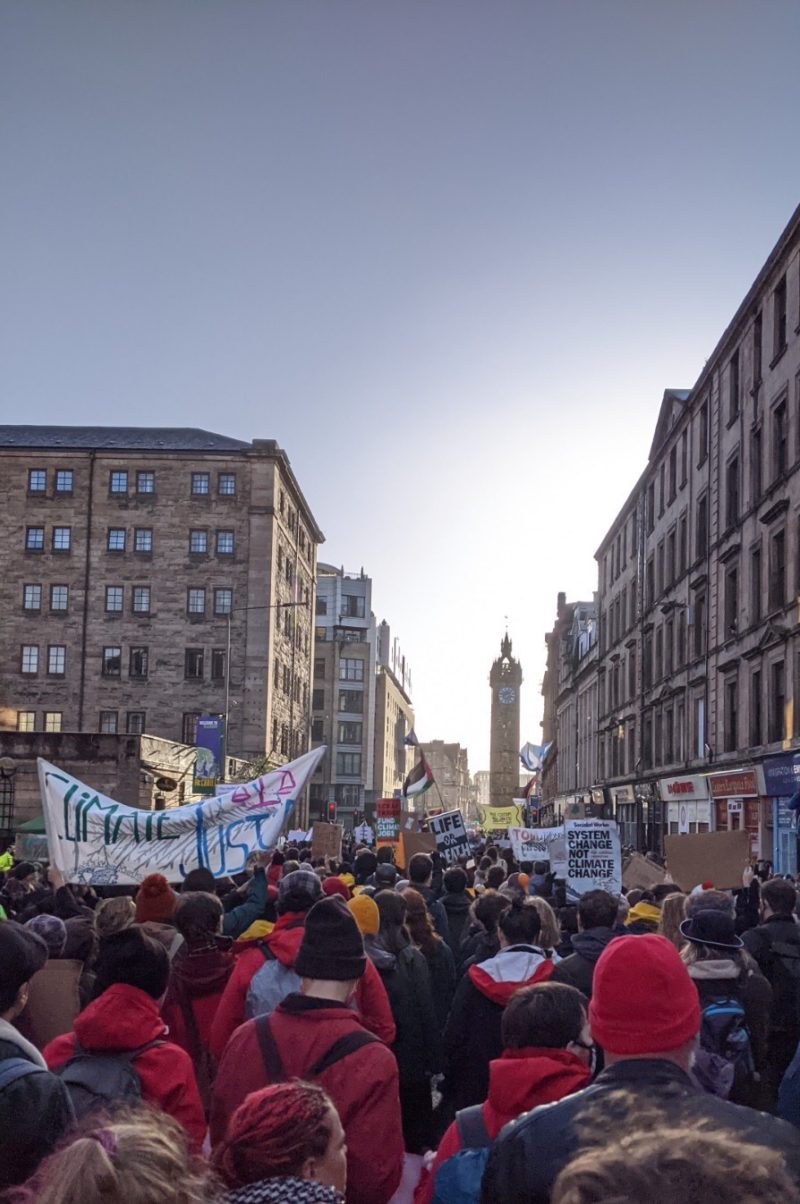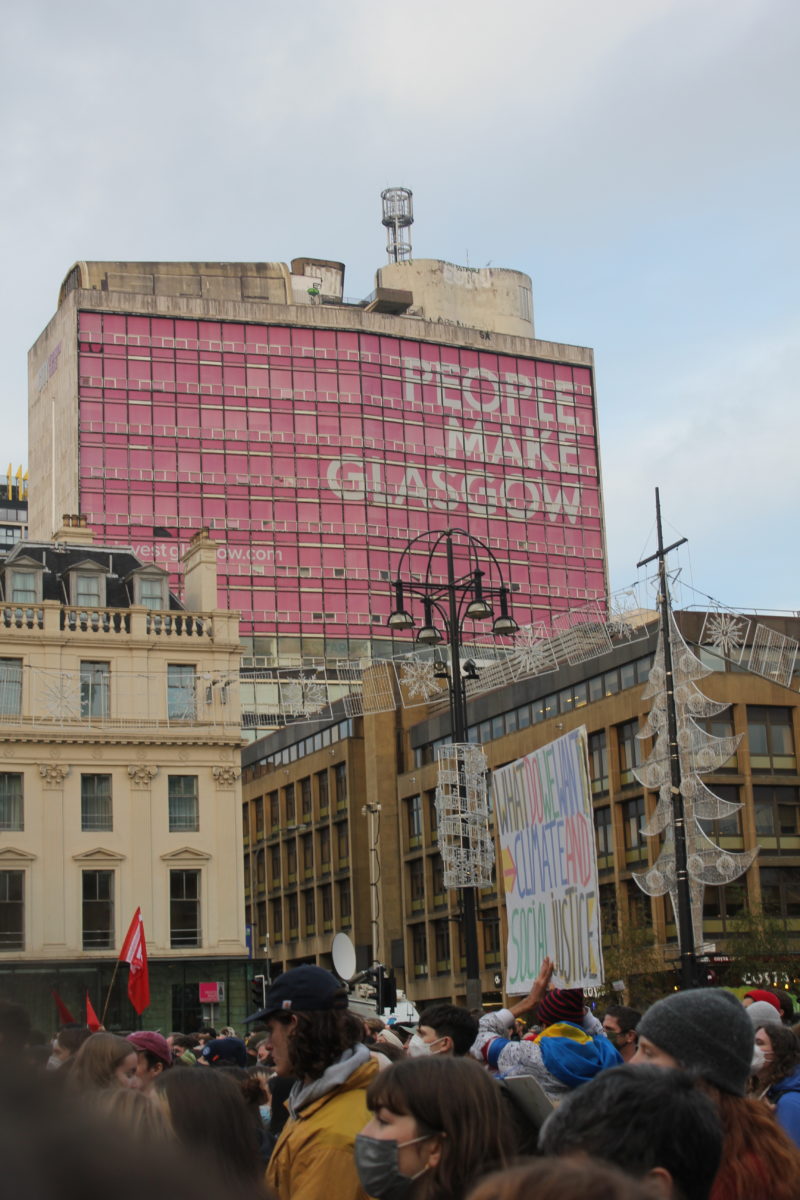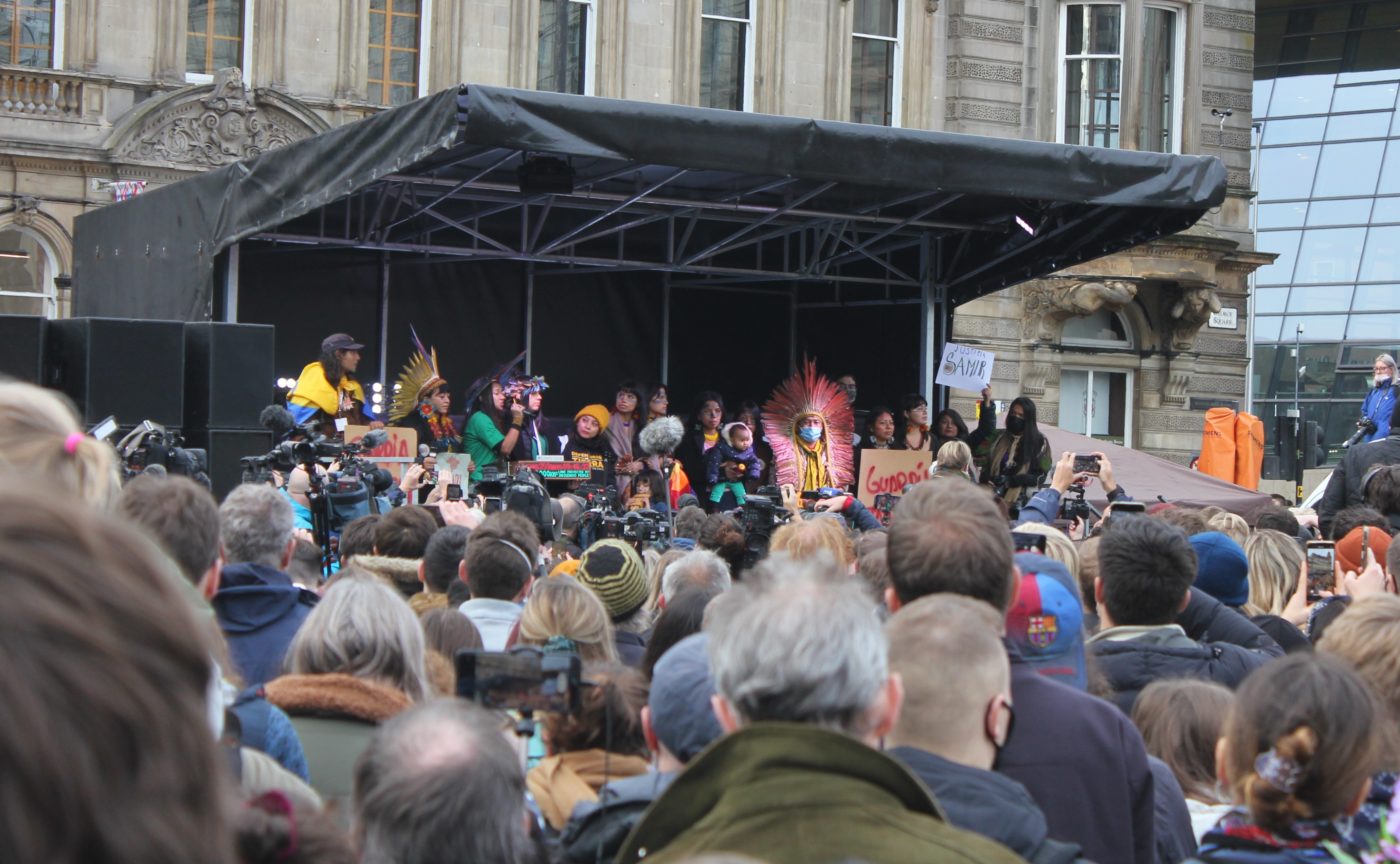 While only time will tell if the governmental level action to come out of the Conference of Parties goes far enough, the events surrounding COP26 were of huge value to local and global communities alike. The knowledge and experiences shared are things which we will reflect upon and take into both our personal and professional lives.
[AF]