Double win at the RIAS 2017 Awards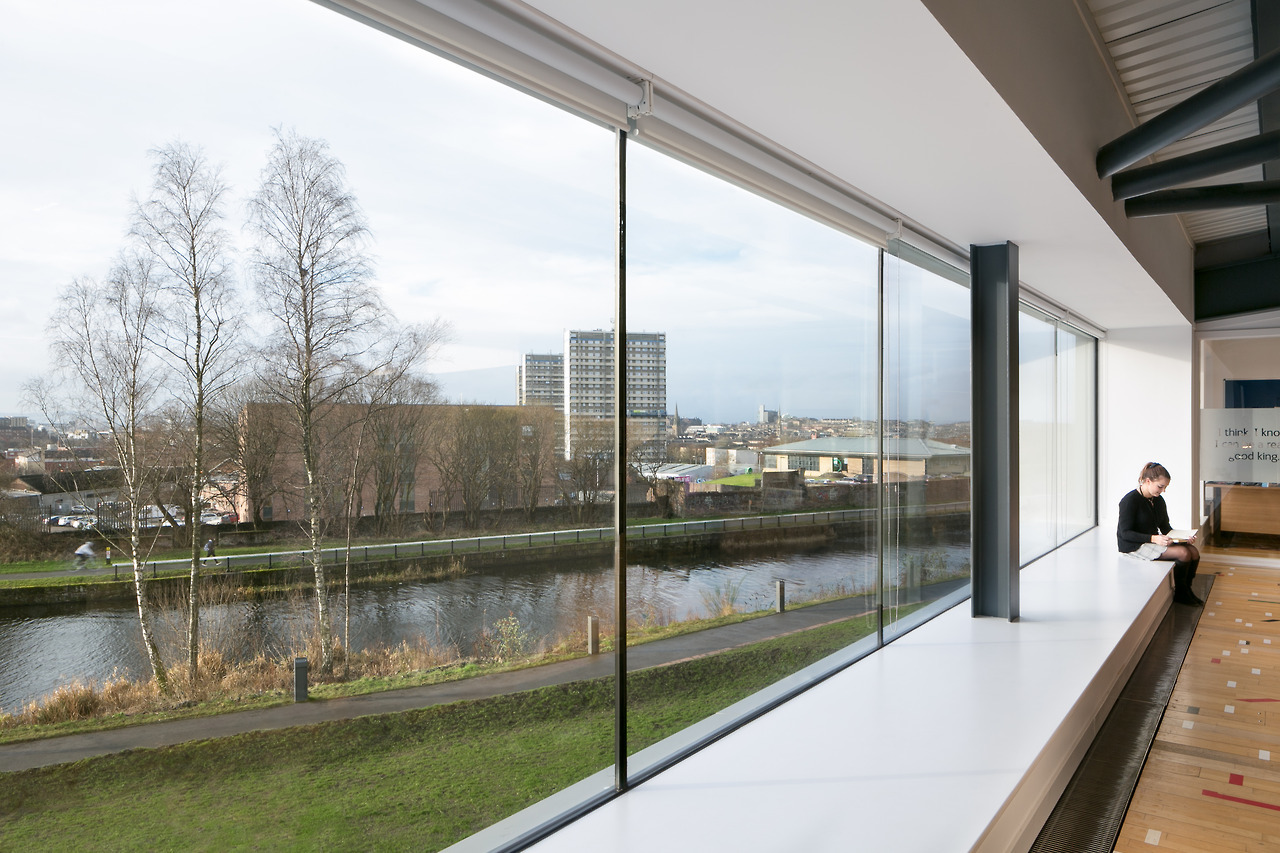 Celebrating the best in new Scottish architecture, both Eastwood Health and Care Centre, and Rockvilla - the new HQ for the National Theatre of Scotland - have won Royal Incorporation of Architects in Scotland awards. We are delighted to be the only practice with two projects among the twelve inspiring buildings given RIAS awards this year.  
This follows the news earlier in the week that Eastwood Health & Care Centre won the design award for best building under 25,000sqm at the European Health Care Awards in London. Caroline Bamforth, East Renfrewshire Councillor and Chair of the East Renfrewshire Integrated Joint Board, said: 'It is a fantastic state-of-the-art facility, bringing together health and social care services under the one roof for the first time in Eastwood. The busy community café on the ground floor also makes it a great community hub for local people.'
These awards bring recognition to not only to those in the project team, but also our wonderful clients. Simon Sharkey, associate director (Learn) at the National Theatre of Scotland spoke of his experience now working in their new purpose-built space: 'The luxury of being able to walk a few yards to have a vital conversation with your colleagues cannot be underestimated. The impact of the building and how it allows us to work makes me wonder how we managed before. Seeing our students, community members and professionals all share the same space, finding out about each other's projects and all feeling part of the same thing is simply joyful.'
These great buildings are the result of much hard work and belief of many individuals, and we would like to thank everyone involved for their continued support and enthusiasm throughout the process of bringing them both to very successful completion.
More about the projects can be found via the following links:
Eastwood Health and Care Centre
Rockvilla - National Theatre of Scotland HQ
June 2017