Eastwood Health and Care Centre progresses on site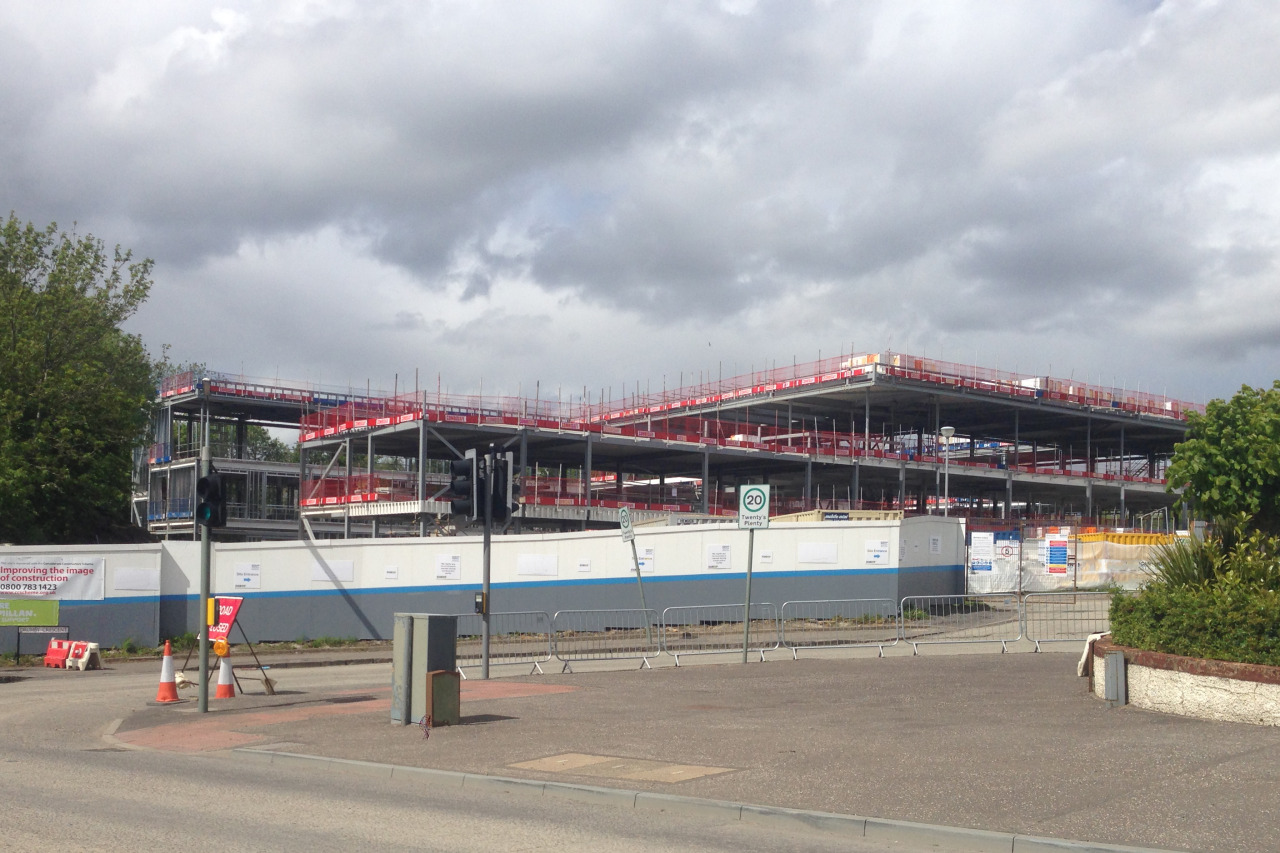 Eastwood Health & Care Centre is taking shape as the main structural steel is erected.
The new Eastwood Health and Care Centre is a development of a reference design we completed for hub West Scotland.  The centre is to be occupied by East Renfrewshire Council and Greater Glasgow and Clyde NHS. Flexibility and innovation in layout and construction were developed through consultation with a wide range of groups.
The three storey building is arranged around two external courtyards, allowing a high level of natural daylight and ventilation throughout the building. The ground floor will accommodate a series of bookable rooms as well as facilities to support third sector services and out of hours community use. Four GP practices will be located on the first floor with the reception desks and waiting areas organized around the central atrium with views out to the courtyards as well as overlooking the activity in the main foyer below.  The second floor will be the headquarters of the East Renfrewshire Community Health and Care Partnership and incorporates the latest agile working practices.