George Watson's College New Myreside Dining Hall Extension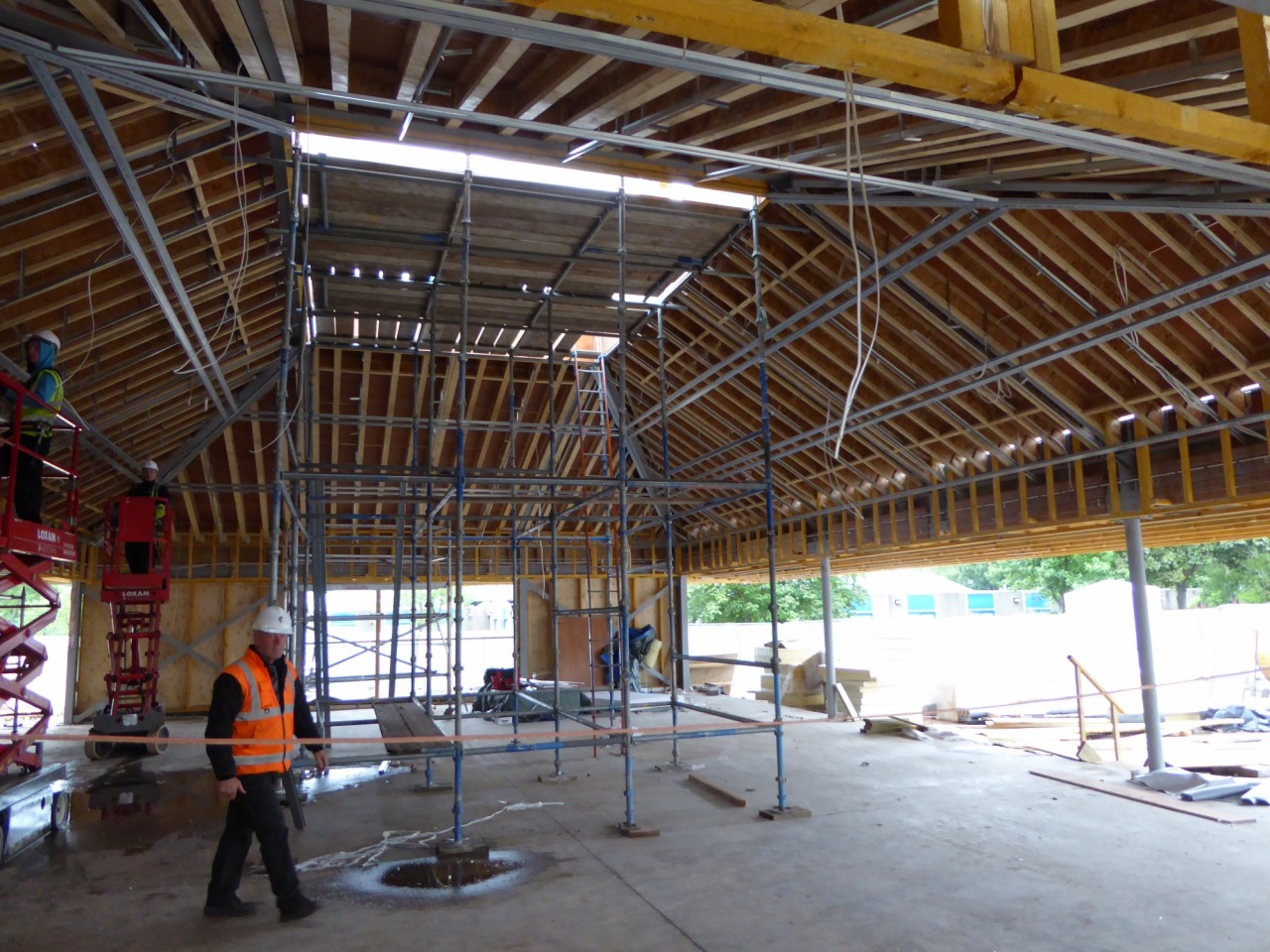 The Junior school dining hall extension takes a step closer to completion as the roof works are finished on site this week.
New Myreside House Dining Hall Extension is the first project to be realised following the development of a wider Campus Masterplan developed for George Watson's College in Edinburgh.
The project extends the existing dining hall facilities providing a dining hall capable of catering for 420 pupils and is designed to house a number of activities including College functions, parents evenings and for use by the after school club, the pipe band and other clubs outwith school hours. The building is naturally ventilated with integrated louvres concealed behind a timber screen and is due for completion at the beginning of August in time for the new school term to begin.
Find further information on the project here