Glasgow Doors Open Days 2018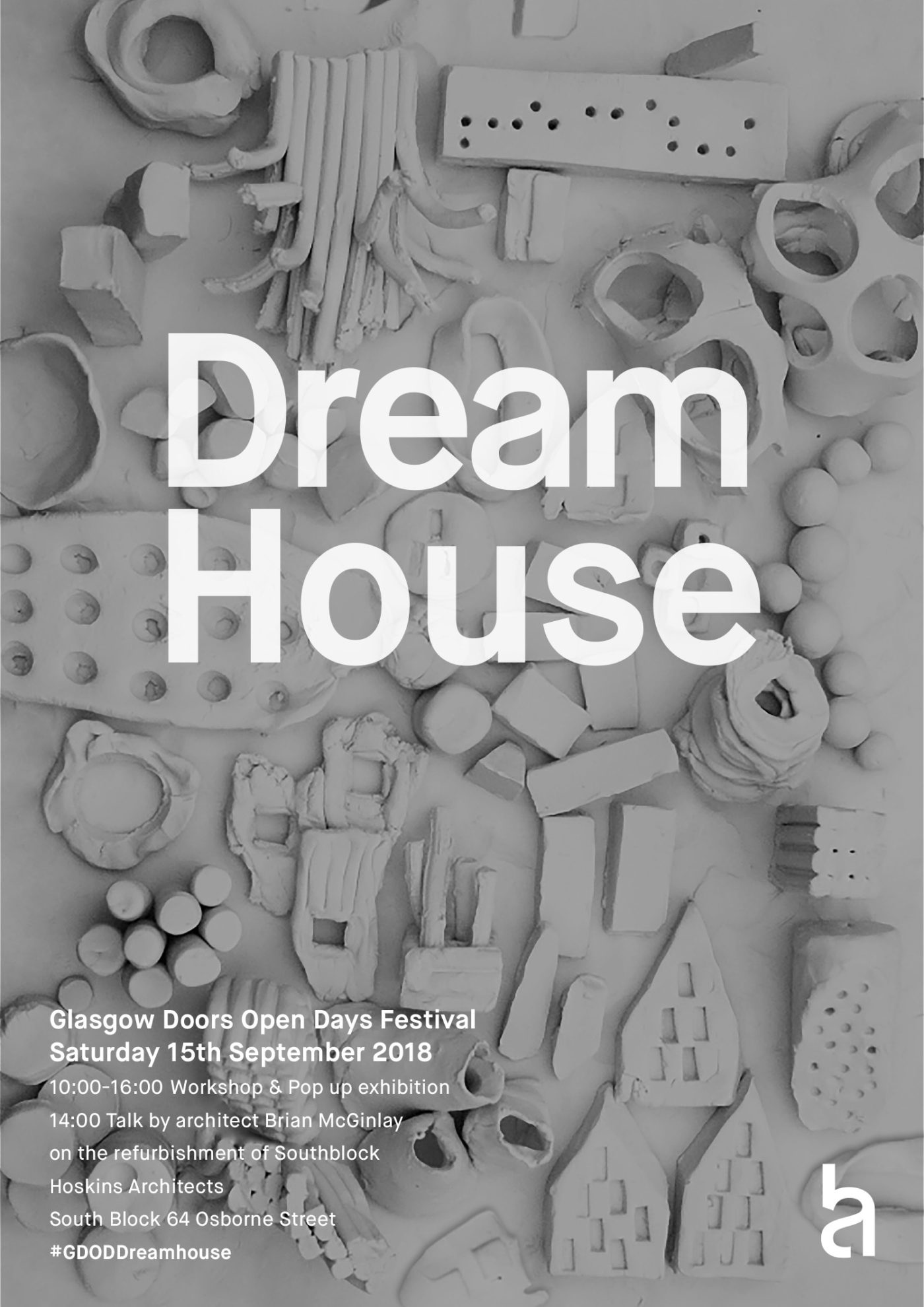 As part of Glasgow Doors Open Days 2018, come and visit Southblock to see Hoskins Architects' pop up exhibition 'Home' & get involved in their drop-in 'Dream House' workshop.
Be it an underwater tower block, a bungalow in the sky or Chewbacca's holiday home - get designing!
Visitors will have the chance to design & model their own dream house from plasticine which will become part of a large landscape that is constructed over the course of the day. Hoskins Architects will use the process to explain how the design of buildings and the spaces between them can contribute to improving our lives. The activity is targeted at all ages, skills and abilities.
The workshop is accompanied by an exhibition of houses by MacKay-Lyons Sweetapple Architects & Hoskins Architects, first shown at the Royal Scottish Academy in 2016.
In addition, at 2PM in the gallery space, architect Brian McGinlay will talk about the award-winning refurbishment of SouthBlock, undertaken by Nord Architects on behalf of Wasps Studios.
All materials will be provided. Children are required to be accompanied by an adult. Booking is NOT required. Places will be allocated on a first come first served basis on the day.