Lockdown Sketch Club; March-September
On the hunt for social activities we could maintain during lockdown, we decided to trial a remote version of our office Sketch Club.
In the past, a group had been out to draw the city at lunchtime, so for our first session at the start of lockdown, we began by sketching the views from our respective home-office windows. We ran a group video call so we could sketch and chat at the same time and bring together colleagues from our Glasgow and Berlin offices. Everyone's contributions were gathered at the end of the session, including drawings by staff and their families which we then collaged in to a collective 'view'.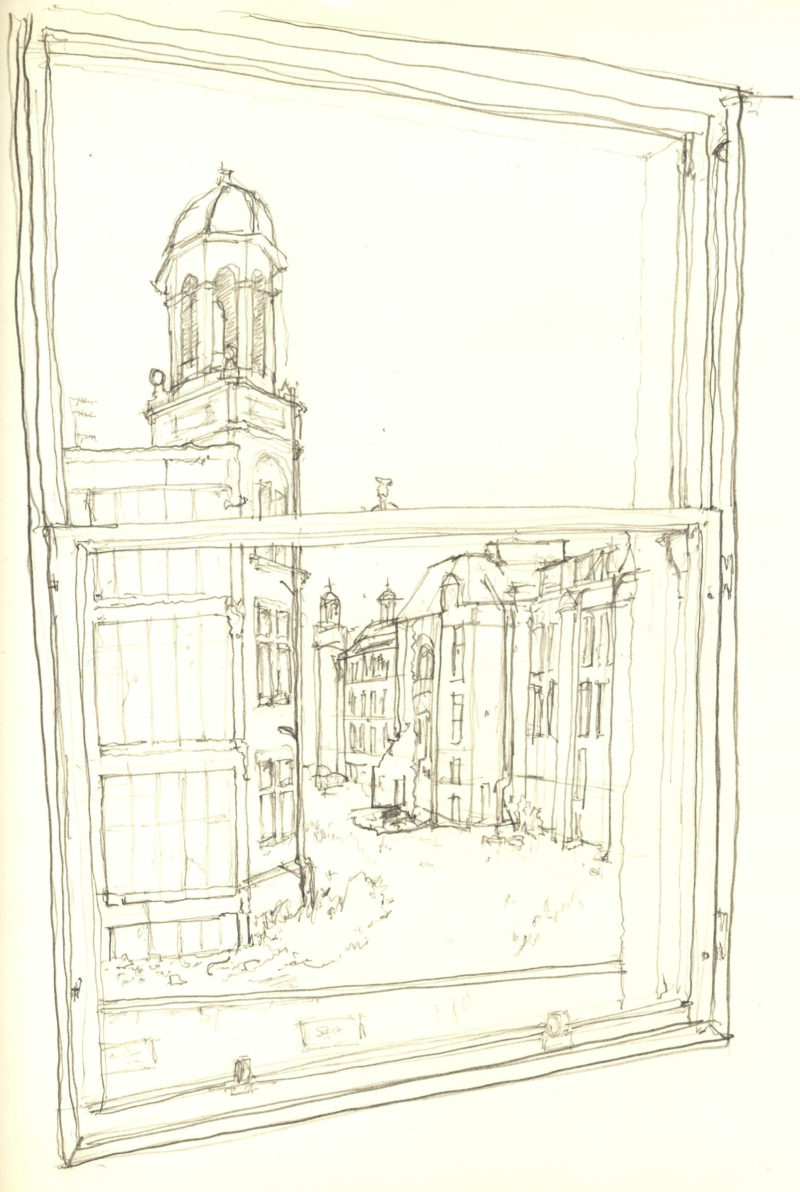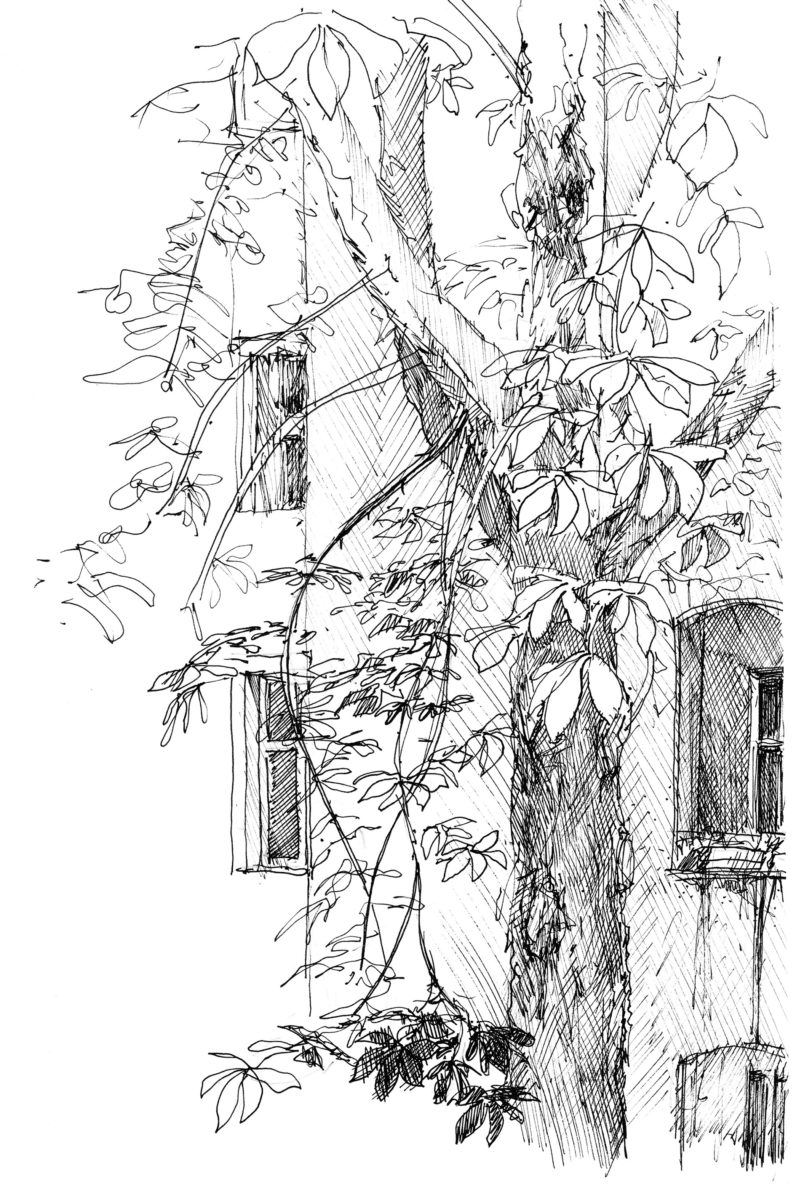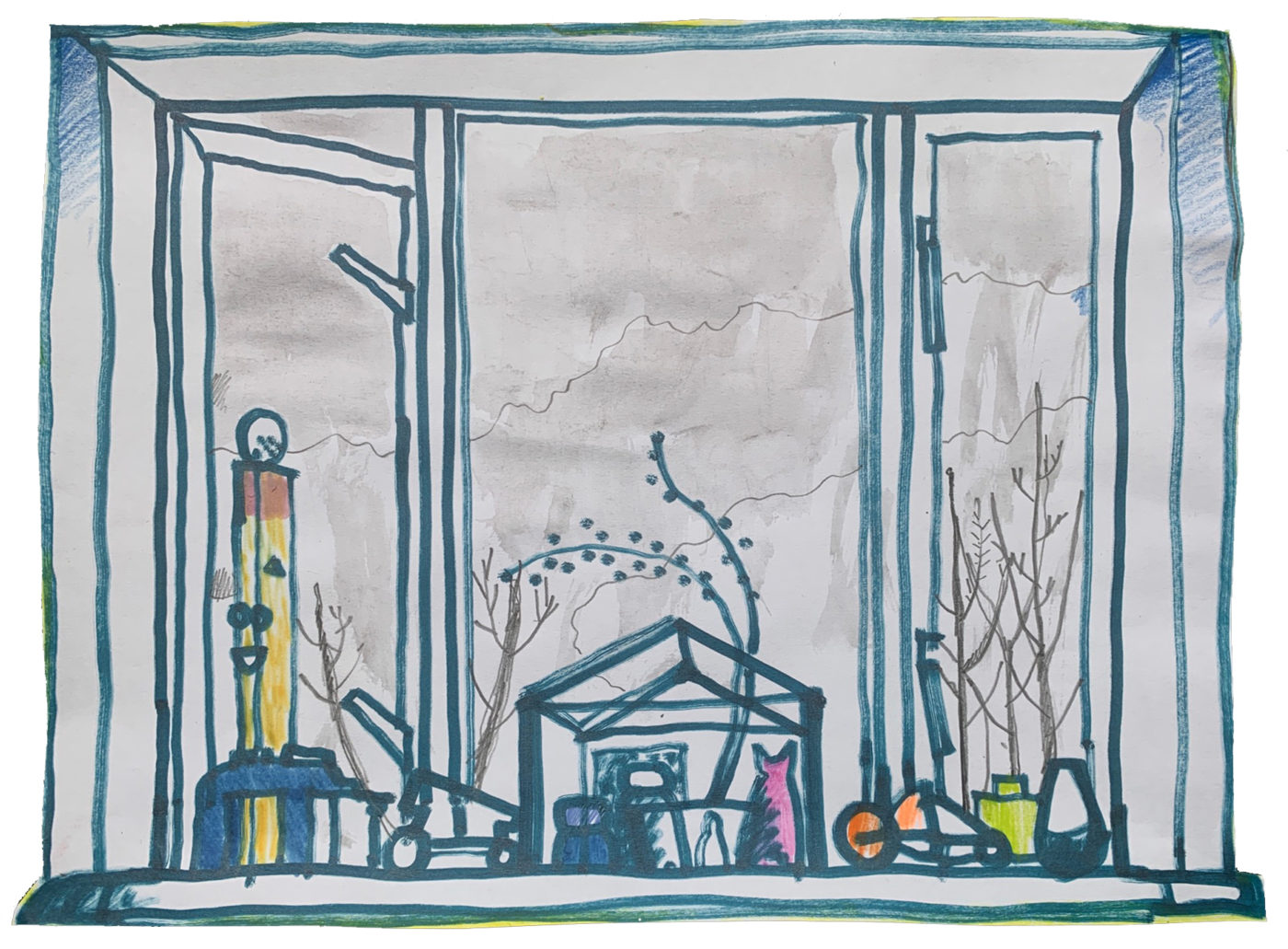 Since then, we've drawn favourite items of furniture and objects from our homes, and most recently we've been simultaneously streaming the Royal Academy's life drawing classes together. It's been a wonderful reminder of the creativity of our colleagues, and the sheer unpredictable joy of sketching.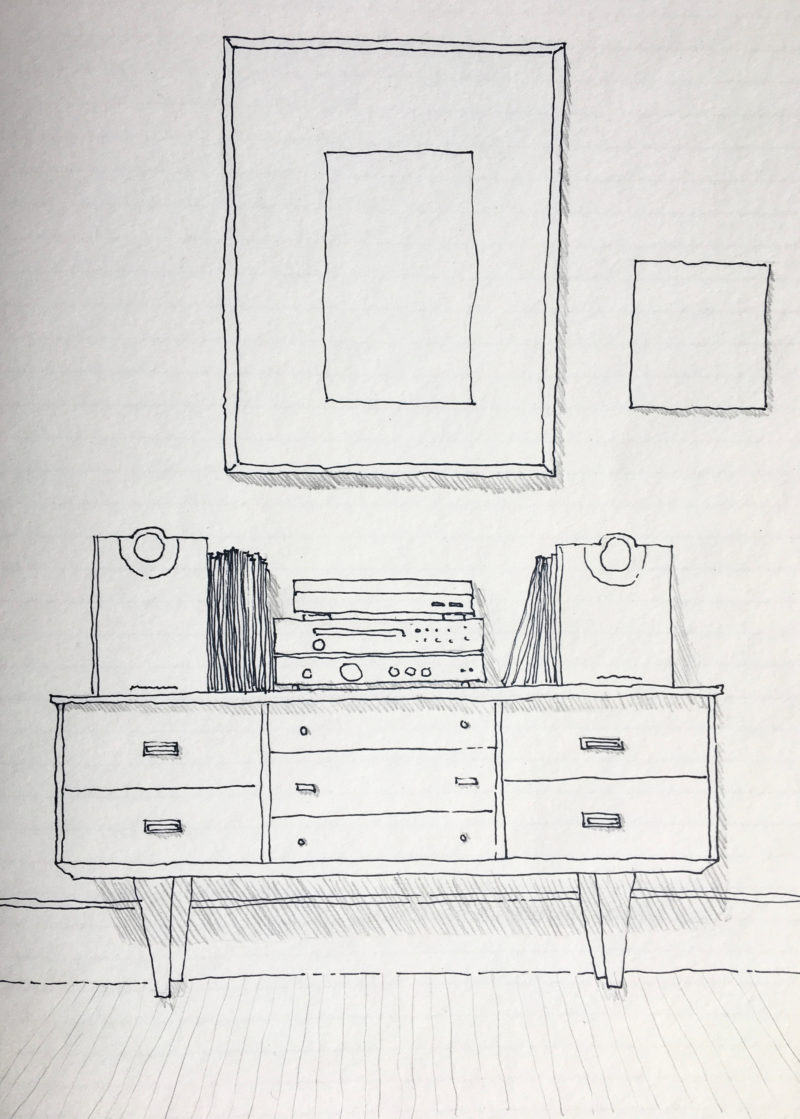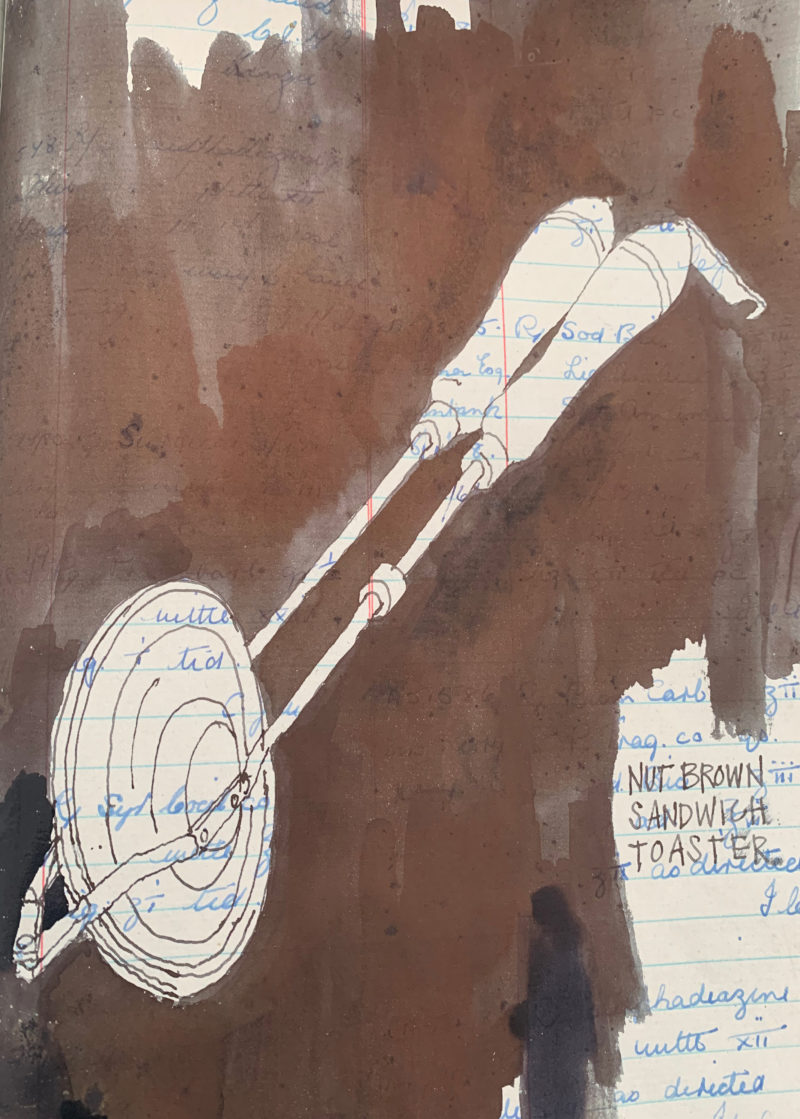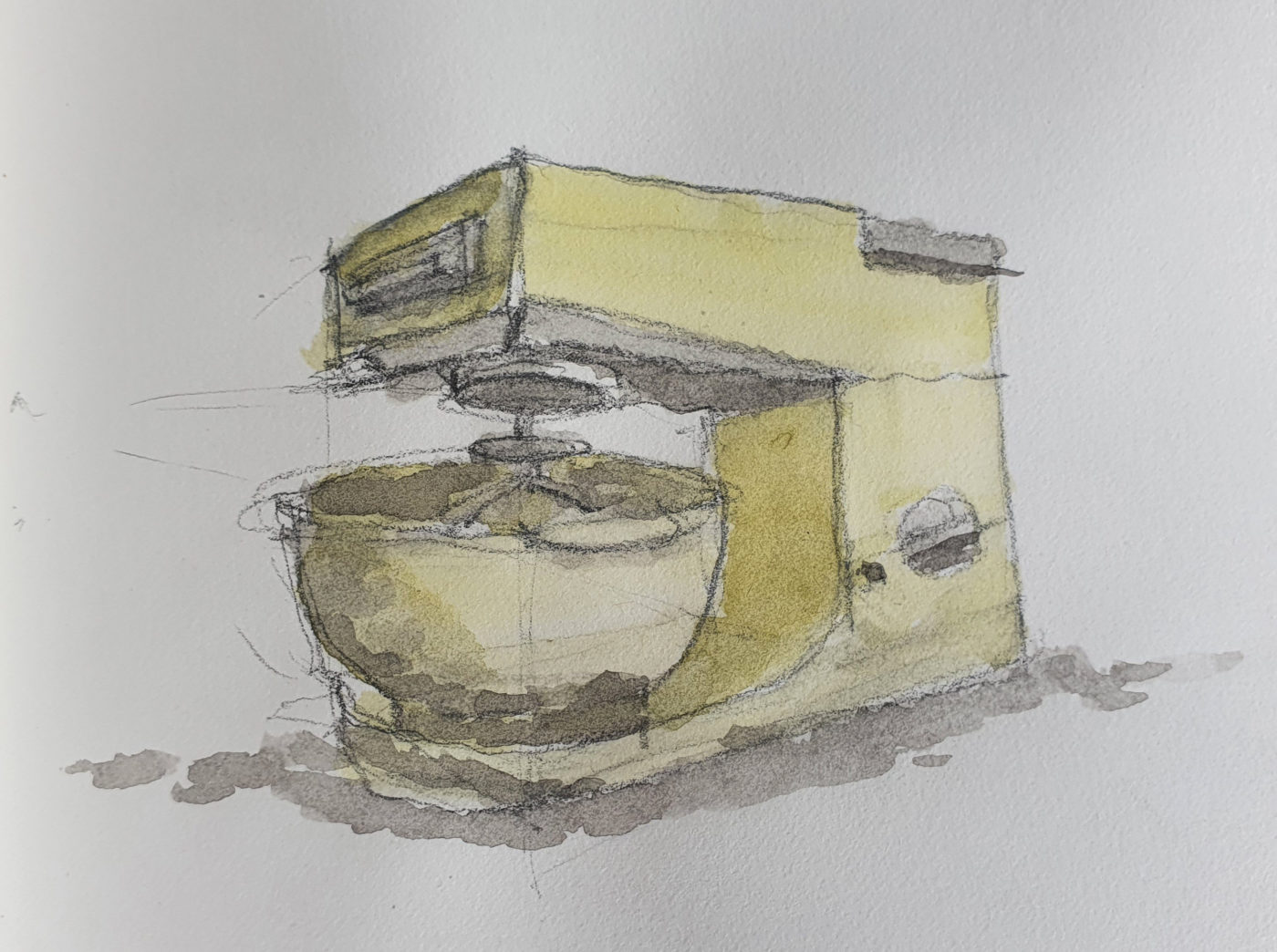 During remote design reviews and charrettes since March, we've also noticed a surge in hand-drawn sketches. Putting pen to paper remains an evocative and powerful communication tool, whether it's a quick scribble snapped on your phone, or an elaborate mixed-media presentation drawing. Drawing is now more valuable than ever as a substitute for some of the nuances of face-to-face conversation and collaboration, and we hope to keep this momentum going when we return to the studio together.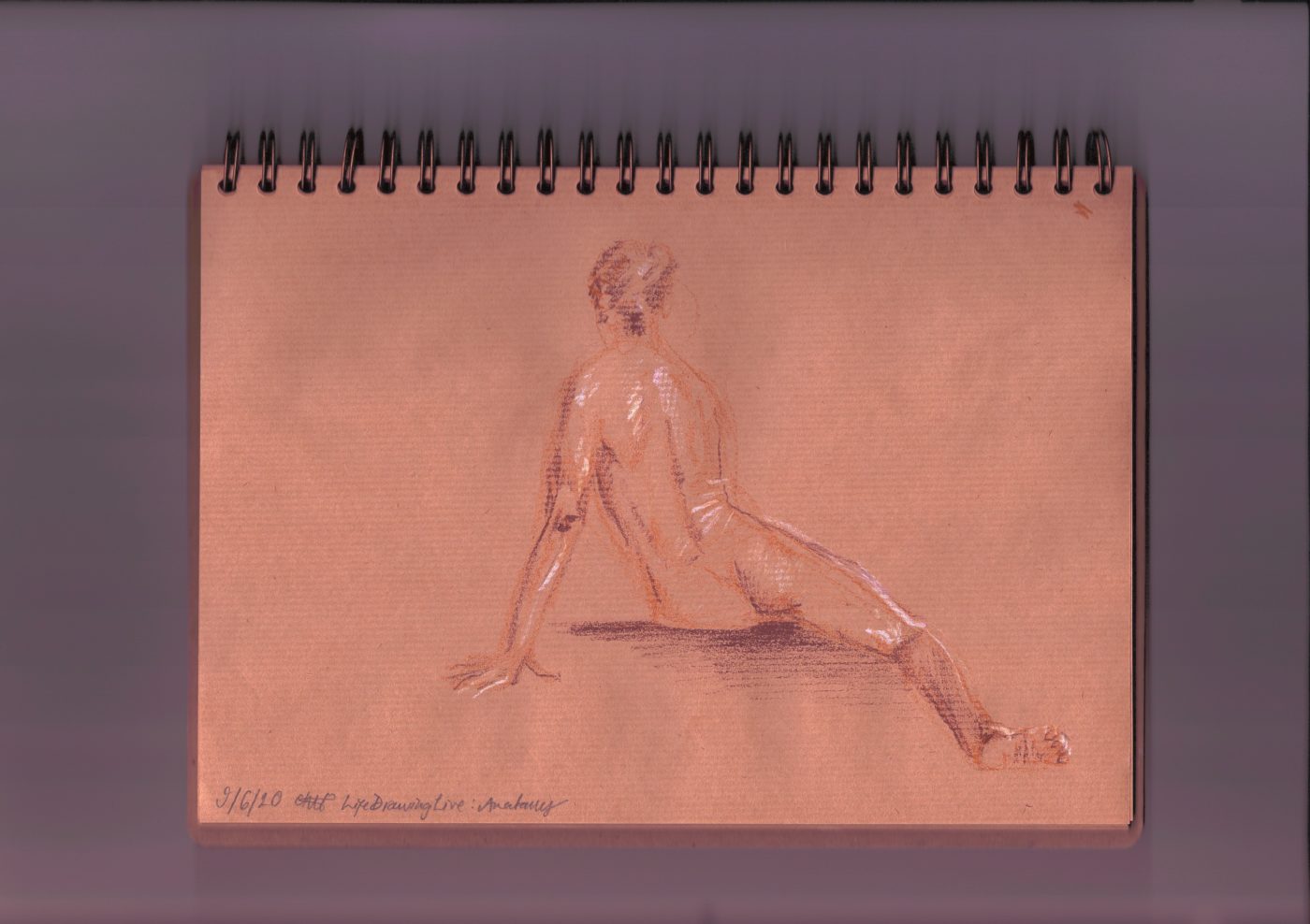 Image Key:

(views from home-office) Laurence Misick, Thomas Bernatzky & Sophie Logan
(favourite furniture) Lucie Peacock, Vas Piyasena & Rory McCoy
(Royal Academy's life drawing) Chloe Fawcett

Chloe Fawcett
Architect, Hoskins Architects 2020