NHS Assure Conference 2022
Earlier this month Hoskins Architects' Rory McCoy and Ally Morrison attended the inaugural NHS Scotland Assure Conference at Crieff Hydro, which ran with the theme of 'Excellence in the Healthcare Environment' and was hosted by NHS National Services Scotland. In addition the NHS Assure Design Excellence Awards were announced at the conference, on the 3rd of November, 2022.
Prior to the pandemic, Health Facilities Scotland held the annual NHS Scotland conference and awards ceremony, showcasing all NHS Scotland Estates and Facilities topics, which our team regularly attended.
This year's conference was, once again, a great opportunity to catch up with some familiar faces, as well as making new acquaintances with individuals working within the Healthcare sector. Below are Ally and Rory's accounts from their time at conference.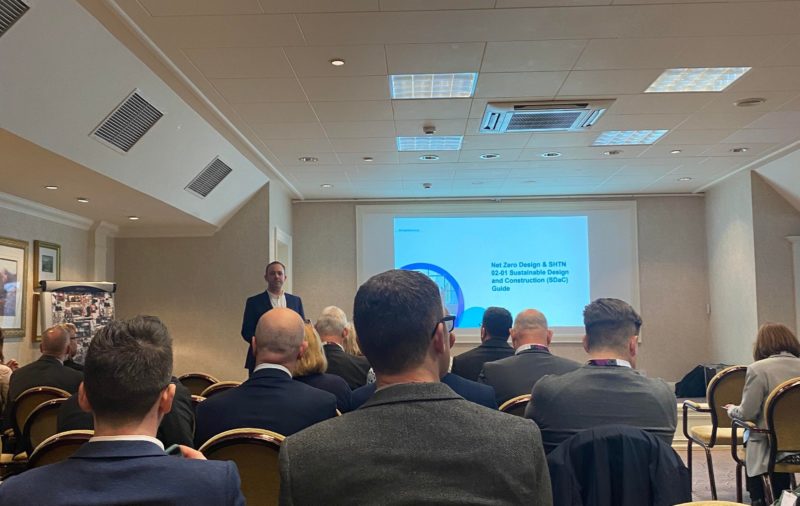 Ally:
Over an incredibly informative and enriching two days, we attended a number of seminars addressing various topical issues relating to Healthcare design. These were complimented brilliantly by keynote speakers such as Dr Chris Turner and Terry Waite, who offered powerful perspectives directly applicable to our role as Architects on subjects such as trust, civility and teamwork.
A pertinent theme over the two days was NHS Scotland's drive to achieve net-zero emissions by 2040 through its various workstreams. It was encouraging to hear discussion of the role that design teams can play in reducing building emissions through the design of sustainable and nature-rich healthcare environments.
Rory:
After the interruption of the pandemic in the last few years, I was excited to attend this years NHS Assure conference, having been to previous Health Facilities Conferences.
This year I found a talk given by Dr Chris Turner, from Civility Saves Lives, particularly interesting; as a trauma consultant in England, he spoke about how rudeness in the workplace affects cognitive ability. He spoke about how a person's cognitive ability significantly drops if they are subject to rudeness in the workplace, and that those who witness it are affected similarly. He had lots of compelling stories to illustrate this along with statistics and studies as evidence. Although he referred to the medical industry, I strongly believe this can be applied to any sector and I'll be sharing the resources from Civility saves lives with our practice.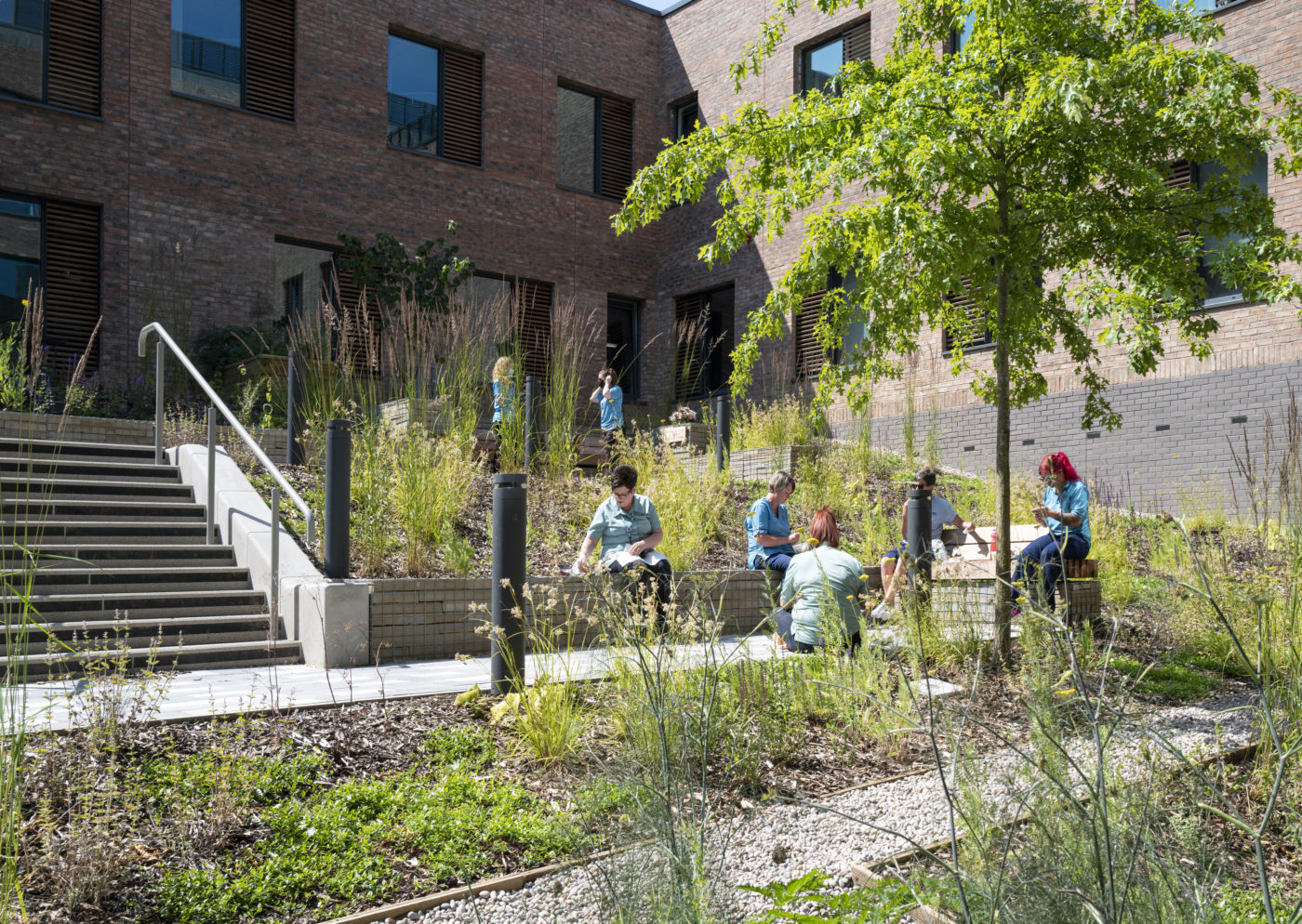 We were also delighted to see our project, Greenock Health and Care Centre which brings together a range of health and care services for NHSGGC and Inverclyde HSCP under one roof, Highly Commended in the Design Excellence category at the awards ceremony.
Of the project (and the wider model, developed by Hoskins Architects with NHSGGC), the judges said "The repeatable model for an integrated health centre continues to impress and the facilities provided for staff were exemplary, especially the staff terrace adjacent to the communal staff lounge at the top of the building."