Planning for The Scottish National Gallery has been approved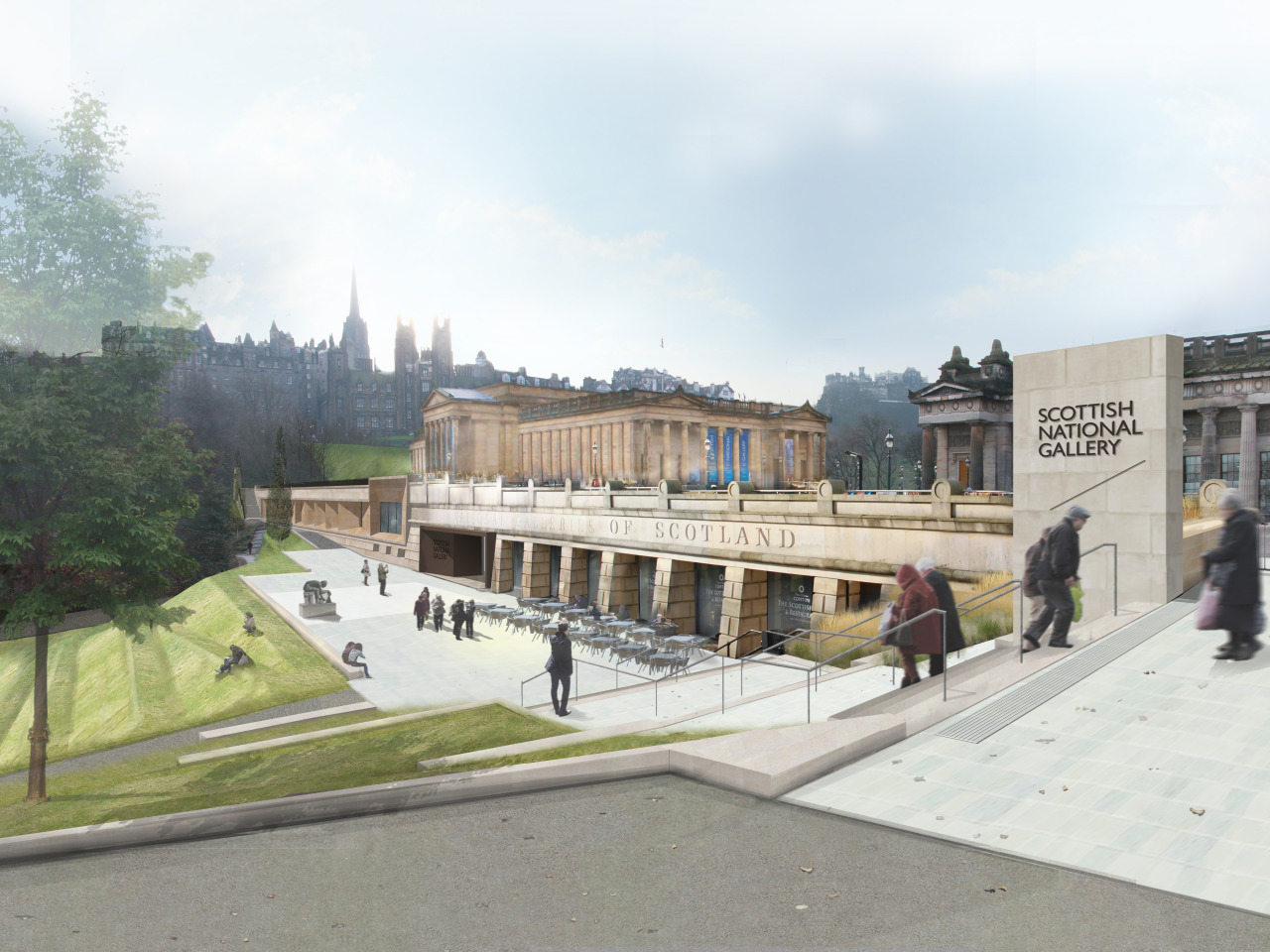 We are delighted that Celebrating Scotland's Art – The Scottish National Gallery Project , which will see the transformation of the Scottish National Gallery, has been given planning approval.
Our work with The National Galleries of Scotland started in 2014, and since then we have been working on a scheme that will radically improve access to the Gallery's world-class collection of Scottish art. The scheme will triple the exhibition space, and vastly improve visitor access and circulation through the gallery complex. The setting and entrance to the Gallery from East Princes St Gardens will also be greatly improved, with the aim to enhance its connection with the outside public space.
The £16.8 million project officially starts on-site in spring 2017 and will continue until autumn 2018, with the new gallery space opening to the public early in 2019.
September 2016