SEDA Show & Tell 2016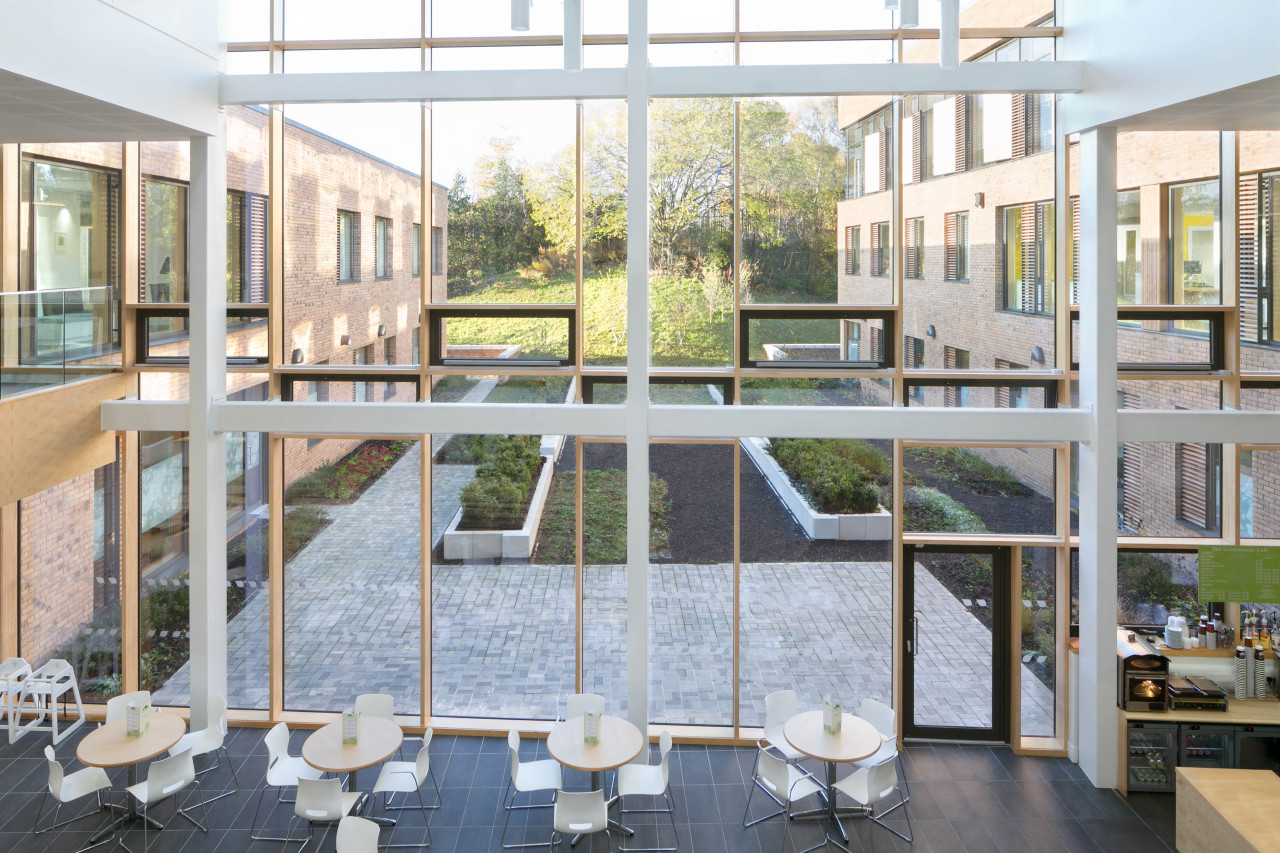 SEDA's annual Show & Tell event – where the Ecological Association's members have five minutes each to present aspect of their work over the year – was once again oversubscribed this year. A packed Architecture + Design Scotland meeting space was enthralled by copious offerings: a community land buy-out, an ecological furniture maker, cutting-edge research into internal air quality, hempcrete building block manufacturer, as well as the more traditional low energy buildings. To everybody's great amusement, the evening's MC, John Gilbert Architects' Matt Bridgestock, rigorously enforced the time limit, forcing some contributors to a halt mid-sentence.
Hoskins Architects' Nick Domminney played a straight act by comparison, and presented the recently completed Eastwood Primary Care Health Centre for Greater Glasgow NHS Trust and East Renfrewshire Council, and identified three important aspects that are often overlooked.
Flexibility: despite the often divergent demands of GPs, most of the rooms are modular, allowing care services to be changed and redistributed over time, thus safeguarding the Centre's use into the future. Community: the central atrium space is the hub of the complex. It is served by a community café that is based locally and staffed by locals - rather than by a global brand. Health: the two beautifully planted courtyards do not just bring natural light and ventilation into the heart of the Centre, but also provide spill-out space for physiotherapy and the gym, as well as the opportunity for growing food. A local group, including people with learning difficulties, will now plant out the courtyards with fruit and vegetables for the café, and furnish them with beehives, thus providing therapeutic activities, employment and healthy eating. Now that's sustainable!
Visit our website for more informaiton and images on the project.
December 2016