Strawberry Field opens to the public on 14th September 2019
Strawberry Field, Liverpool, the site made famous by The Beatles song - Strawberry Fields Forever, will welcome visitors for the first time on Saturday 14th September 2019.
A new 1,360m2 visitor and training facility designed by Hoskins Architects, with training and work placement hubs focuses on young people with learning disabilities, helping them gain employment through the 'Steps to Work' programme set up by The Salvation Army.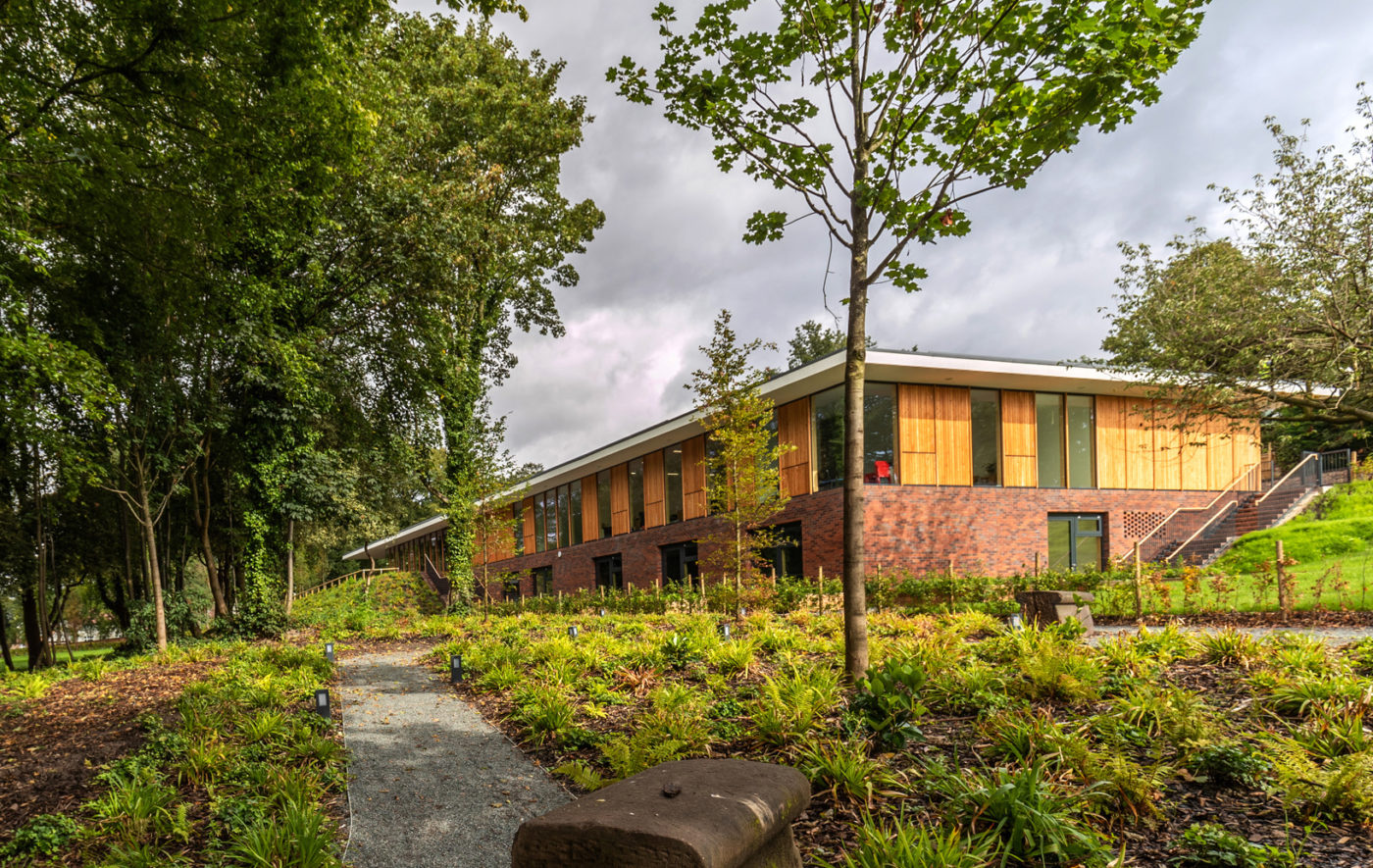 Visible through the historic gates the visitor centre includes an exhibition space, glazed gift shop and café space which overlooks and opens onto the landscaped garden. The training centre, with its greater requirement for privacy, is located deeper within the site with a discrete entrance.
Below a light-weight upper floor sits a brick plinth that contains education facilities with direct access to the training garden. A generous shared stair at the heart of the building encourage interaction between building users, while a large over sailing roof plane creates sheltered edges and physically unites the elements to create a pavilion in the park.

More information on this worthwhile project, as well as information on how to support it, can be found on the websites below:

http://www.strawberryfieldliverpool.com
https://www.hoskinsarchitects.com/en/projects/community-education/strawberry-field-liverpool