Ten Years for Tim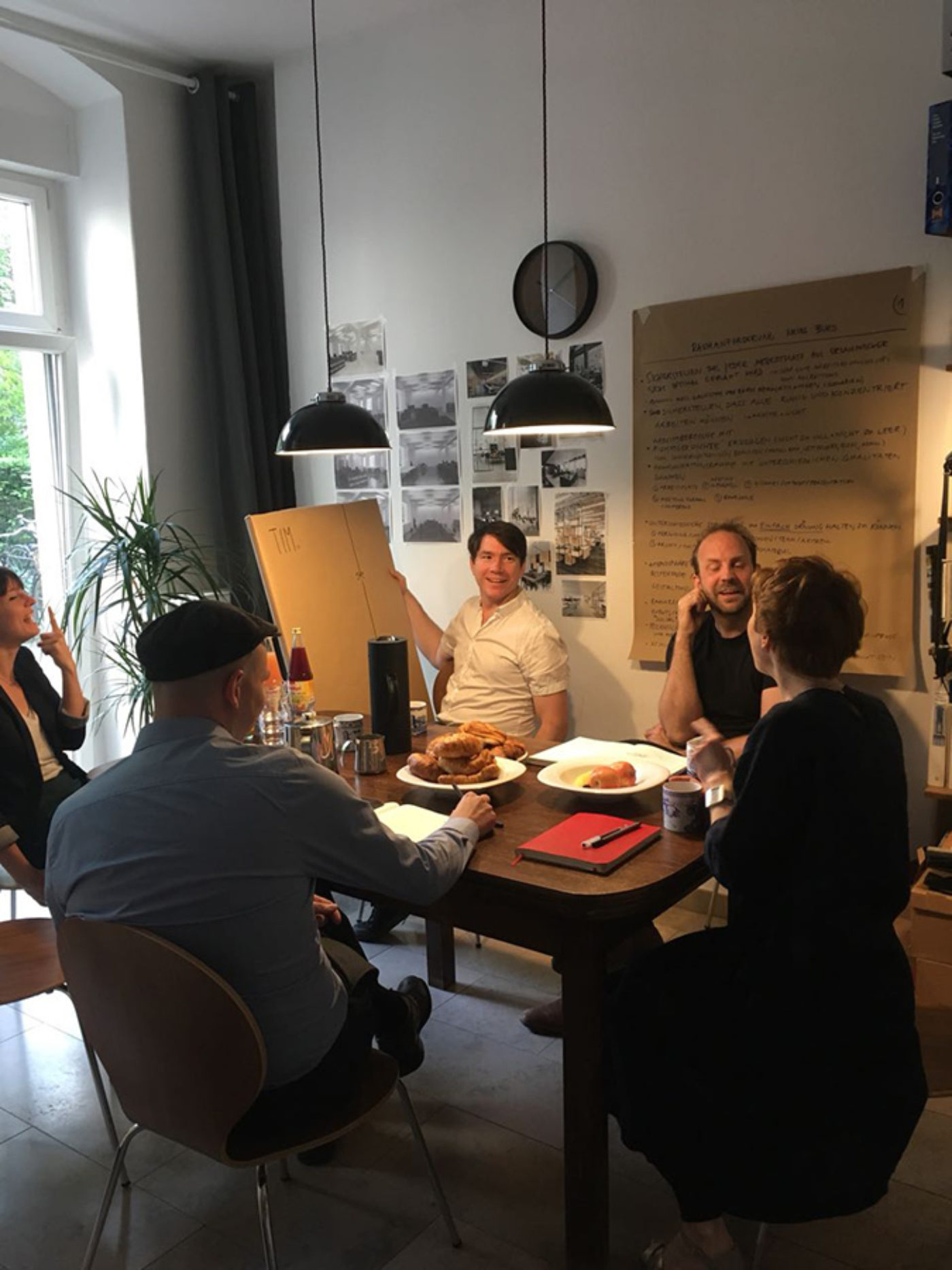 Our Berlin office was pleased to celebrate the 10th anniversary of our colleague Tim Harland at the tail end of May. After relocating from Australia to Scotland (for the weather, naturally) Tim joined the Glasgow office in 2008, working initially on 6 St Andrew Square, and proving an enthusiastic if 'Antipodean' addition to our football team. Later Tim worked on wide range of cultural and education projects, as well as competitions including our entry for Fort York in Toronto and Notre Dame & St Peter's Primary School in Glasgow. He then focussed on projects in the healthcare sector, including our award winning Ballymena Health and Care Centre in Northern Ireland and Eastwood Health and Care Centre in East Renfrewshire.
Tim was heavily involved in the development of our internal 'Green Group' which focuses on continually improving the environmental performance of our built work, and supporting the development of our Environmental Management System which was accredited under ISO 14001 in 2011.
In 2015 Tim moved to our Berlin office where he has worked on the Weltmuseum in Vienna as well as projects for Standard Life Investments in Hamburg and Frankfurt.
May 2018